Five-year prison terms were sought Wednesday for three former executives of Tokyo Electric Power Company Holdings Inc. for their alleged failure to prevent the Fukushima nuclear disaster triggered by the March 2011 earthquake and tsunami.
At the Tokyo District Court, court-appointed lawyers acting as prosecutors said if the three had collected information properly and prepared necessary safety measures it would have been possible to predict the massive tsunami and prevent the disaster.
Tsunehisa Katsumata, 78, chairman of the company at the time of the disaster at the Fukushima No. 1 power plant, and Ichiro Takekuro, 72, and Sakae Muto, 68, both former vice presidents, have pleaded not guilty, arguing the tsunami was unforeseeable and the disaster would have occurred even if they had implemented preventive measures.
A final hearing for the defense will be held next March.
The court-appointed lawyers said it was clear from earlier testimony that the utility had been informed by one of its subsidiaries in 2008 that a tsunami as high as 15.7 meters could hit the plant, but it did not immediately take preventive steps.
福島第一原発事故を巡って強制起訴された東京電力の旧経営陣の刑事裁判で、検察官役の指定弁護士が元会長の勝俣恒久被告(78)ら3人に禁錮5年を求刑しました。 東電の元会長・勝俣被告、元副社長の武藤栄被告(68)ら3人は、福島第一原発事故を巡って業務上過失致死傷の罪に問われています。
Jun 19
The Japan Meteorological Agency says a magnitude-6.7 quake struck the northern part of the country late Tuesday night. No fatalities have been reported. Tsunami advisories issued along the Sea of Japan coast have been lifted.
(NHK)
Jun 19
Chief Cabinet Secretary Yoshihide Suga says people in the affected areas should remain on the alert.
(NHK)
Jun 19
The Tokyo District Court on Tuesday sentenced Pierre Taki, an actor and member of Japanese techno-pop duo Denki Groove, to 18 months in prison, suspended for three years, for using cocaine.
(Japan Times)
Jun 19
Almost half of singles in Japan who wish to get married are unable to find a suitable partner, with 61.4 percent of the group stating they are not doing anything to change the situation, a government survey showed Tuesday.
(Japan Today)
Jun 19
A 62-year-old man wanted by police on suspicion of stabbing his former wife in Noboribetsu City, Hokkaido, has been found dead in a forest, police said Monday.
(Japan Today)
Jun 18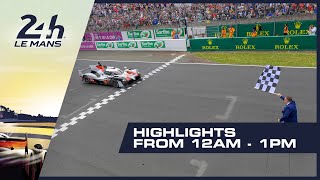 Toyota drivers Kazuki Nakajima, Fernando Alonso and Sebastian Buemi claimed their second consecutive 24 Hours of Le Mans victory Sunday, but only after some bad luck scuttled their sister car's hopes of a win.
(Kyodo)
Jun 18
Police in Kakegawa City, Shizuoka Prefecture, have arrested a 23-year-old woman on suspicion of attempted murder after she abandoned her newborn baby daughter in a business hotel's toilet.
(Japan Today)
Jun 18
Defense Minister Takeshi Iwaya apologized Monday to Akita Gov. Norihisa Satake for errors in the ministry's geographical survey that was used to select the northeastern prefecture as a candidate for hosting a U.S.-developed missile defense system.
(Japan Times)
Jun 18
Japanese e-commerce giant Rakuten and supermarket chain Seiyu are starting a drone delivery service for summer visitors to an island off Yokosuka, near Tokyo.
(NHK)
Jun 17
Osaka Prefectural Police have arrested a man for allegedly stabbing a police officer and stealing his gun in Suita City on Sunday, reports Fuji News Network (June 17).
(tokyoreporter.com)
---