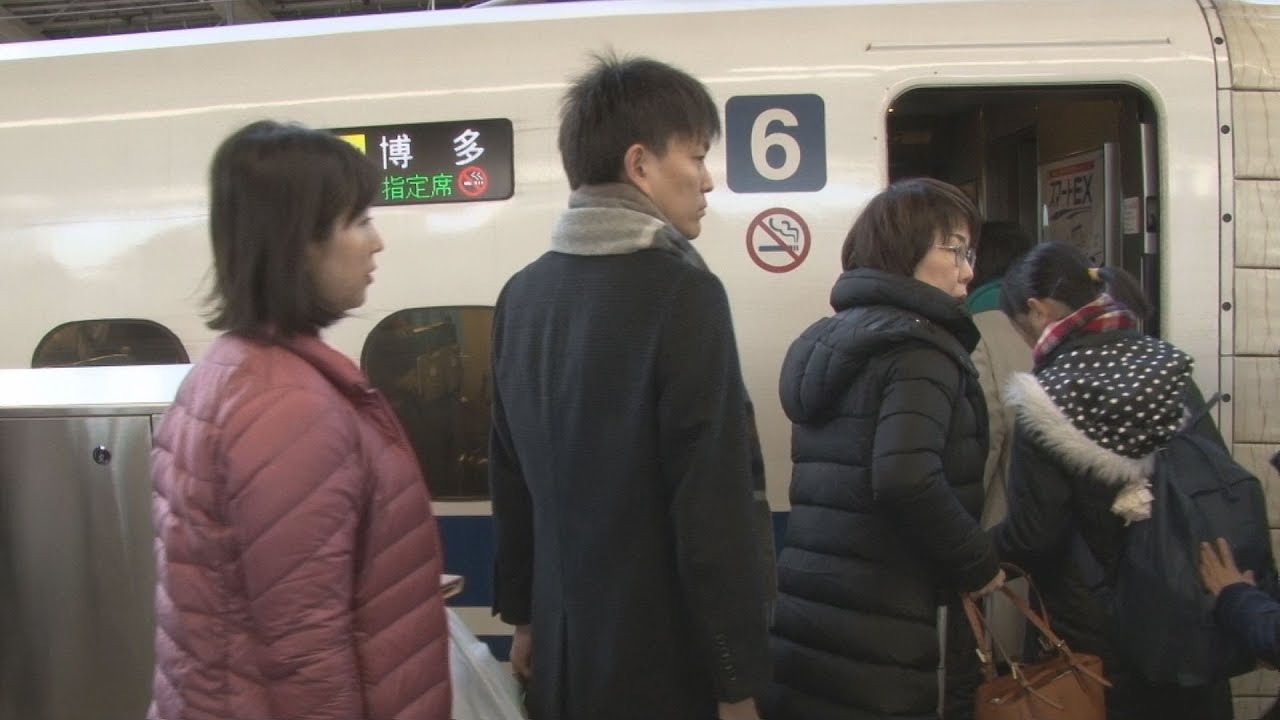 Japan's roads, railways and airports are packed on Saturday as people return to their hometowns or head elsewhere for the holidays.
Airlines say domestic flights leaving Tokyo's Haneda Airport on Saturday are almost fully booked.
Japan Railway companies say all Saturday's reserved seats on Shinkansen bullet trains leaving Tokyo for Hakata are booked. There are some delays due to the weather.
On the highways, several lanes are already backed up for over 30 kilometers.
Mar 20
The head of the Japanese Olympic Committee has announced he will step down when his term expires in June.
(NHK)
Mar 20
The average price of all types of land in urban areas rose last year for the first time since 1992 as the growing influx of foreign tourists rejuvenated real estate investment, the government said Tuesday.
(Japan Times)
Mar 19
Japan's space probe operating on an asteroid some 340 million kilometers from Earth is preparing to study the asteroid's interior by creating an artificial impact crater.
(NHK)
Mar 19
Japanese rock singer Yuya Uchida died of pneumonia on Sunday. He was 79 years old.
(NHK)
Mar 19
Tokyo Metropolitan Police have arrested four male employees of a hostess club in Adachi Ward over the alleged assault of a fifth male employee, who later died, reports the Sankei Shimbun
(tokyoreporter.com)
Mar 19
A rush went through the crowd as Ichiro Suzuki settled underneath the ball Shunta Tanaka hit high into air in the third inning.
(Japan Times)
Mar 19
A team of investigators into how a Japanese real-estate leasing company built substandard apartment buildings has found building materials were improperly substituted on the orders of the company's founder.
(NHK)
Mar 19
As part of an effort to streamline markets and attract more investors, the Tokyo Stock Exchange may demote about a third of its largest listed companies and cut down the bourses it operates to three from four, according to media reports.
(Japan Times)
Mar 19
The government will soon start discussing how to achieve a stable Imperial succession, including the creation of female branches of the royal family.
(Japan Times)
Mar 19
One of the most unusual stations in the whole country is now open and ready for business.
(soranews24.com)
---