The Meteorological Agency has issued an advisory for possible tremors in and around Kumamoto Prefecture in western Japan.
A magnitude 5.1 earthquake occurred in the prefecture at around 6:10 PM on Thursday. It registered an intensity of 6-minus on the Japanese scale of zero to seven in the town of Nagomi.
The quake shook wide areas in the Kyushu, Shikoku, and Chugoku regions.
Meteorological Agency officials say a strong quake is often followed by intense tremors within a few days. They say people should be on the alert over the next week or so.
Following the quake, JR Kyushu suspended Shinkansen train service between Hakata and Kumamoto stations. The cancellations affected people returning home from New Year's vacations. And nearly 300 passengers were trapped for up to 6 hours on two trains.
Service was back to normal on Friday.
The Nuclear Regulation Authority says there were no reports of abnormalities at nuclear power plants in the area.
May 26
Temperatures rose across Japan on Saturday to highs usually not seen until the height of summer, causing hundreds of people to be taken to hospitals and prompting the weather agency to issue heatstroke warnings.
(Japan Today)
May 26
As a foreigner, you will notice that there are pachinko parlors everywhere in Japan. The neon signs of these pachinko parlors will meet your gaze everywhere in the country. Even the television channels will be full of advertisements for new parlors and machines.
(newsonjapan.com)
May 26
Japan's top trade negotiator with the United States has said both sides continue to differ on negotiations for a trade deal, adding that they need to work further to narrow the gap.
(NHK)
May 26
US President Donald Trump is scheduled to spend a full day with Prime Minister Shinzo Abe on Sunday, ahead of their summit on Monday.
(NHK)
May 26
In sumo, rank-and-file wrestler Asanoyama has clinched his first tournament title.
(NHK)
May 26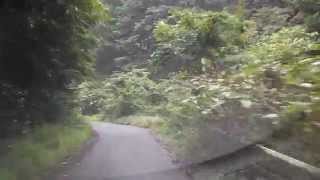 It was around 3 p.m. on a chilly day in December. The sky was overcast and the scent of rain hung in the air when Rina Kambayashi happened upon a creature she had never seen before.
(Japan Times)
May 25
U.S. President Donald Trump is set to start a four-day state visit to Japan on Saturday, a historic event that will make him the first foreign leader to meet with new Emperor Naruhito.
(Kyodo)
May 25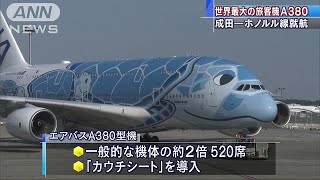 All Nippon Airways debuted flights of a double-decker Airbus A380 from Narita Airport north of Tokyo, bound for Hawaii on Friday.
(NHK)
May 25
A woman was killed and 16 other people injured Friday after a bus carrying Chinese tourists collided with multiple vehicles on an expressway in Shiga Prefecture, western Japan, local police said.
(Japan Today)
May 25
A male Canadian national employed at a day care facility in Kitakyushu City who was caught abusing a child on video has had his contract canceled by the facility, reports Fuji News Network (May 21).
(tokyoreporter.com)
---