Japan is stepping up efforts to expand automatic train operations to cope with a possible shortage of drivers amid its declining population, with East Japan Railway Co. conducting its latest self-driving test on Tokyo's Yamanote loop line on Monday.
In a trial run unveiled to the media for the first time, an 11-car train circled the 34.5-kilometer loop line twice -- the first without any delay, and the second requiring some adjustments by the driver because the train could not stop at the designated point.
"We are basically doing fine. We'll analyze the result and seek to put the technology in practice as soon as possible," Yuichiro Tokunaga, a JR East official in charge of the issue, said, referring to the third such self-driving test in recent weeks on the Yamanote Line, one of the busiest commuter lines in the metropolitan area.
For Monday's test, JR East used the Yamanote Line's latest E235 series train, equipped with an automatic operation device being developed by the company.
東京のJR山手線で運転士が加速や減速などの操作を行わなくても自動で列車を運転できる装置の試験が始まりました。 ATOと呼ばれる自動列車運転装置の試験は7日未明、終電後の山手線で行われました。
Jun 15
Japan Airlines has become the first career in the country to take delivery of an Airbus A350 passenger jet. The plane arrived at Tokyo's Haneda Airport on Friday.
(NHK)
Jun 14
A record 3,129 people were stranded on Japanese mountains last year amid a continued boom in activities such as climbing and walking, a police report revealed Thursday.
(Japan Today)
Jun 12
The lines foreigners have to stand in to depart Japan may be eased -- just a little -- as automated gates will be introduced at airports across the country to speed up immigration checks. As a result, arrival lines might also be shortened.
(Nikkei)
Jun 09
Boarding systems are running again at Naha Airport in Okinawa Prefecture, southwestern Japan.
(NHK)
Jun 06
In a move to better compete with a rival train operator's famous "seven-minute miracle" for cleaning a bullet train between its arrival and departure, Central Japan Railway Co will shave off two minutes from its own shinkansen cleaning work, beginning next spring.
(Japan Today)
Jun 05
Music-themed restaurant doesn't want to rock the boat and instead incorporates local cultural into its design and food items.
(soranews24.com)
Jun 04
Budget carrier Jetstar Japan is expecting to cancel 70 flights in June, 2 percent of the total, due to a shortage of pilots.
(Japan Times)
Jun 03
There are all kinds of sushi -- high end to cheap, high-tech conveyor belt sushi to supermarket and convenient store sushi. There's nigiri, maki, gunkan, narezushi, temaki. It's all pretty good and each offers a unique experience, but add this one to the list.
(ONLY in JAPAN)
Jun 01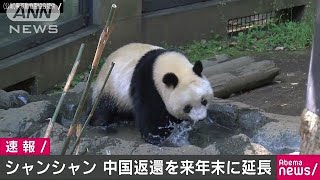 Tokyo Governor Yuriko Koike says the city's government and China have agreed to allow a popular panda, Xiang Xiang, to remain in Japan until the end of next year.
(NHK)
Jun 01
Mount Fuji. At 3,776 meters high, it's Japan's tallest mountain: standalone, vast and beautiful. A little over 100 kilometers southwest of Tokyo, and well connected by public transport to the capital, it is also one of the world's most popular climbs — in 2018 alone, almost 300,000 people attempted the climb in the summer season.
(Japan Times)
---