Setouchi region with the Inland Sea islands and coastal areas in western Japan have been ranked seventh in The New York Times' list of "52 Places to Go in 2019."
The US newspaper upped the list on Wednesday in its online edition. The annual list is compiled by information from journalists and others across the world.
The US Caribbean island territory of Puerto Rico tops the list, followed by southern India's ancient capital Hampi, and Santa Barbara in California.
The list describes Japan's Setouchi region, ranked seventh, as a place where "art and nature harmonize," highlighted by the opening this April of the Setouchi Trienniale 2019, a major triennial art fair to be held on islands and other sites.
The list also recommends visiting the Hiroshima Peace Memorial Museum, which will reopen in April after an eight-year refurbishment. The museum documents the US atomic bombing of Hiroshima in August, 1945.
The list also says "Setouchi is also looking to draw a fresh crop of cyclists, with new trails winding through local citrus and olive groves, and a dedicated Shimanami bike ferry that opened last October."
Feb 27
The Japanese government is stepping up its protective measures, with a proposed pause on large public gatherings.
(NHK)
Feb 27
The organizing committee of the Tokyo Olympic and Paralympic Games has stressed it has not started discussions on whether to suspend or postpone the Games due to the ongoing new coronavirus outbreak.
(NHK)
Feb 27
Suggestions by a senior International Olympics Committee member that the Tokyo Games could be canceled if the coronavirus outbreak is not contained by May drew a swift reaction from Japanese officials, while sponsoring companies are anxiously awaiting the fate of the world's biggest sporting event.
(Nikkei)
Feb 27
A court in Japan on Wednesday ruled for the first time that special trials for segregated leprosy patients set up outside of standard courtrooms in the past were unconstitutional.
(Japan Times)
Feb 27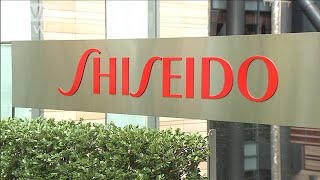 More and more Japanese companies are responding to the virus by having their staff work from home.
(NHK)
Feb 27
A health ministry panel approved Wednesday the production and sale of a gene therapy for treating spinal muscular atrophy, a rare incurable disease that destroys muscle function through a decrease in motor neuron cells.
(Japan Times)
Feb 26
National and other public universities in Japan have begun staging their entrance exams, with precautions taken against the new coronavirus.
(NHK)
Feb 26
Japan's government has decided on a basic policy for measures to protect against a domestic outbreak of the new coronavirus. It includes asking people with minor symptoms to recuperate at home, in order to secure adequate care at medical facilities for those who are seriously ill.
(NHK)
Feb 26
Chitetsu Watanabe, a 112-year-old who was recognized by Guinness World Records earlier this month as the world's oldest living man, died Sunday at the nursing home where he resided, his family said.
(Japan Times)
Feb 26
Black swans and domestic miscalculations push Abenomics to the brink
(Nikkei)
---