Setouchi region with the Inland Sea islands and coastal areas in western Japan have been ranked seventh in The New York Times' list of "52 Places to Go in 2019."
The US newspaper upped the list on Wednesday in its online edition. The annual list is compiled by information from journalists and others across the world.
The US Caribbean island territory of Puerto Rico tops the list, followed by southern India's ancient capital Hampi, and Santa Barbara in California.
The list describes Japan's Setouchi region, ranked seventh, as a place where "art and nature harmonize," highlighted by the opening this April of the Setouchi Trienniale 2019, a major triennial art fair to be held on islands and other sites.
The list also recommends visiting the Hiroshima Peace Memorial Museum, which will reopen in April after an eight-year refurbishment. The museum documents the US atomic bombing of Hiroshima in August, 1945.
The list also says "Setouchi is also looking to draw a fresh crop of cyclists, with new trails winding through local citrus and olive groves, and a dedicated Shimanami bike ferry that opened last October."
Dec 06
The Japanese government approved 13.2 trillion yen ($121 billion) worth of public stimulus spending on Thursday, with the economy due for a total infusion of 26 trillion yen if private-sector and other outlays are factored in.
(Nikkei)
Dec 06
In a country where customer service is a point of pride, Amazon Japan is challenging the status quo by daring to leave packages at the door.
(Nikkei)
Dec 06
The Niigata District Court on Wednesday sentenced a 25-year-old man to life in prison for the sexual assault and murder of a 7-year-old schoolgirl last year.
(Japan Times)
Dec 06
Police in Saitama City have arrested a 51-year-old Iranian man on suspicion of killing his 50-year-old Iranian ex-wife in a park.
(Japan Today)
Dec 06
Tokyo 2020 organizers said on Thursday two more Olympic events, the triathlon and equestrian cross-country, have been rescheduled to earlier start times to combat the expected sweltering summer heat.
(Japan Today)
Dec 06
A senior member of a splinter group from Japan's largest crime syndicate has been arrested for allegedly shooting a member of the parent group in Kobe in August amid a gang feud, police said.
(Japan Today)
Dec 06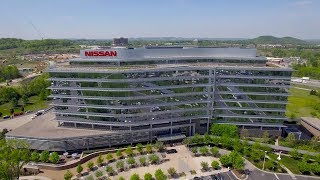 Nissan Motor Co. is making its U.S. factory and office employees take two days off without pay amid slumping sales.
(Japan Times)
Dec 06
As fireworks light up the winter night, scores of men, women and teenagers crying "washoi, washoi" haul the last of six towering, lantern-covered floats up a small hill and into the town center, the culminating moment of a Shinto festival that has evolved from a harvest thanksgiving into a once-a-year meeting between two local gods.
(Japan Today)
Dec 06
Afghan police say gunmen who killed a prominent Japanese doctor on Wednesday may have had a strong intent to kill, as they fired automatic rifles several times at him.
(NHK)
Dec 06
Dentsu Inc said Thursday it has again received a warning from labor authorities over its illegal overtime practices.
(Japan Today)
---