A Japanese court has turned down an appeal from Carlos Ghosn's defense team over a decision to deny the former Nissan Motor chairman bail.
Ghosn's attorneys are now expected to take the request for bail to the Supreme Court.
The Tokyo District Court rejected the appeal filed by his legal team on Thursday.
Ghosn has been charged with aggravated breach of trust and with violating a financial law by underreporting his compensation.
It's alleged Ghosn inappropriately transferred about 15 million dollars from a Nissan subsidiary to a Saudi Arabian businessman's company after the man helped Ghosn cover personal investment losses.
Ghosn denies the charges. His defense team filed a bail request with the court, but it was turned down on Tuesday.
カルロス・ゴーン被告(64)は引き続き勾留されることになりました。 特別背任の罪などで11日に追起訴された日産自動車の前会長・ゴーン被告について、東京地裁は15日に弁護人の保釈の請求を退ける決定をしていました。
Aug 23
Japan's capital is set to lay claim to the country's tallest building in 2023, when developer Mori Building aims to complete a 330-meter tower as part of a major redevelopment.
(Nikkei)
Aug 23
Japan will include sharing activities like Airbnb-style vacation rentals in gross domestic product calculations as early as fiscal 2020, Nikkei has learned, as the government seeks a better picture of the growing sector.
(Nikkei)
Aug 21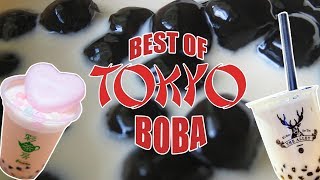 Japan's current bubble tea craze has sent tapioca imports soaring to meet the demand for the drink made with cold milk and tapioca balls.
(Asahi)
Aug 21
Japan has approved shipments of a high-tech material to South Korea for the second time since imposing export curbs last month, two sources told Reuters news agency, ahead of talks between government officials this week to resolve a bitter dispute stemming from their wartime past.
(aljazeera.com)
Aug 21
Up to 3.41 million people, accounting for about 5 percent of Japan's total labor force, are estimated to be working as freelancers, according to a recent survey conducted by the government.
(Japan Times)
Aug 18
Japan will tighten control over foreign investments in domestic companies involved in semiconductors and other high-tech industries by focusing on the purchase of shares that carry voting rights, Nikkei learned Saturday.
(Nikkei)
Aug 10
LCD maker Japan Display has escaped immediate bankruptcy by lining up 80 billion yen ($758 million) in aid from Chinese investors, but the company remains dogged by uncertainty over the long-delayed rescue.
(Nikkei)
Aug 10
Japan's economy grew at a faster-than-expected clip in the second quarter, official data showed on Friday, helped by celebrations to usher in a new imperial era.
(Japan Today)
Aug 10
Earnings season in Japan is highlighting a recent plunge in inbound spending and its impact on drugstore chains, cosmetics makers and department stores previously favored by big-spending Chinese tourists.
(Nikkei)
Aug 09
To much of the world Japan is the home of video games.
(newsonjapan.com)
---