Japan's Epsilon-4 rocket has put into orbit seven small satellites that were developed by private-sector companies and universities.
The Japan Aerospace Exploration Agency, or JAXA, launched the 26-meter-long rocket carrying the satellites on Friday morning from the Uchinoura Space Center in Kagoshima Prefecture, southwestern Japan.
The rocket placed the largest of the satellites into orbit at an altitude of 514 kilometers about 51 minutes after the launch. The other six were then released into orbit one by one as planned.
JAXA developed the Epsilon series with the aim of putting small satellites into orbit at a low cost. The Epsilon-1 was launched six years ago.
One of the seven satellites will test transmission equipment and cameras made from commercial parts, and another will try to create artificial shooting stars.
The space agency is shouldering the Epsilon-4's launch cost of about 5.5 billion yen, or roughly 50 million dollars, in an attempt to encourage private-sector space exploration. This is the first time an Epsilon rocket has been used to transport multiple satellites.
ロケット打ち上げ後に、発射場近くの雑木林で火災が起きていました。 消防によりますと、18日午前10時20分ごろ、鹿児島県肝付町の内之浦宇宙空間観測所の近くで「山火事が起きている」とJAXA(宇宙航空研究開発機構)の自衛消防隊から地元の消防団に連絡がありました。
Apr 25
A Japanese space probe is scheduled on Thursday to film an artificial crater made on the asteroid Ryugu in an impact experiment.
(NHK)
Apr 23
Japanese electronics giant Toshiba says it's developed what it calls "the world's fastest" algorithm. The company says the formula will significantly boost the calculation power of standard computers.
(NHK)
Apr 18
What is believed to be Japan's largest fossilized dinosaur skeleton has been restored as a life-size replica, researchers and officials from the town of Mukawa, in Hokkaido, where the original discovery was made, said Wednesday.
(Japan Times)
Apr 17
Mount Aso in Kumamoto Prefecture, southwestern Japan, has erupted.
(NHK)
Apr 16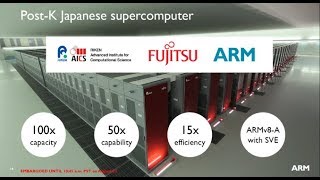 Fujitsu Ltd. said Monday that, working with national research institute Riken, the major Japanese electronics maker has finished designing the successor to the K supercomputer.
(Japan Times)
Apr 11
An international group of scientists says it has successfully captured the first-ever image of a black hole -- an astronomical object with a gravitational pull so strong that nothing can escape it, not even light.
(NHK)
Apr 09
Cloud gaming is generating a lot of hype with tech giants Google and Microsoft going all-in on the technology. However, in Japan cloud gaming has been a thing for years and while it is not mainstream, developers are increasingly looking for ways to allow players to access titles.
(newsonjapan.com)
Apr 06
The Japan Aerospace Exploration Agency says it's highly likely that probe Hayabusa2 has succeeded in the world's first mission of creating a crater on an asteroid to study its interior.
(NHK)
Apr 04
Japanese authorities have recognized the October 2016 suicide of a man involved in satellite control operations at the Japan Aerospace Exploration Agency's Tsukuba Space Center as a work-related death, it was learned Wednesday.
(Japan Times)
Apr 03
Japan's Hayabusa2 space probe is set to start descending toward an asteroid in about two days on a new mission to create an artificial crater on its surface.
(NHK)
---