Police in Kanazawa, Ishikawa Prefecture, have arrested an 80-year-old man on suspicion of murder after he threw oil on his 79-year-old wife and set fire to her inside a car.
According to police, the incident occurred at around 2:30 p.m. on Friday. A passerby called police and said there was a person on fire in the front passenger seat of a car in a vacant lot, Fuji TV reported.
Police and firefighters rushed to the scene and found the woman, Masuko Miyabara, with burns all over her body. She was taken to hospital where she was died Friday night.
Police said her husband, Masahiro Miyabara, who was found nearby in another car with burns to his legs, has admitted to the crime. He told police he lost his temper after he and his wife had an argument. He was quoted as saying he threw oil on her and used his cigarette lighter to ignite it.
80歳の夫は「車内でもめて妻に火を付けた」と供述しています。 宮原正篤容疑者は18日午後2時20分ごろ、金沢市の空き地で79歳の妻に火を付けて殺害しようとした疑いが持たれています。妻は全身にやけどを負って病院に搬送され、意識不明の重体です。
Feb 16
Soft drink companies in Japan have put aside their long-held fear of losing market shares, moving to raise prices amid soaring expenses for labor and materials.
(Nikkei)
Feb 16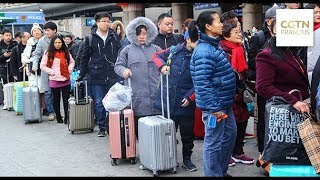 Reservations for travel overseas are surging for this year's 10-day Golden Week period, during which the Imperial succession is set to take place, according to a JTB Corp. official.
(Japan Times)
Feb 16
A fire broke out at a warehouse in Tokyo on Tuesday afternoon leaving three men dead and another man injured, while some flights at nearby Haneda airport were also disrupted by the incident.
(Kyodo)
Feb 15
The Japanese government has mapped out a bill to officially recognize the Ainu ethnic minority as an indigenous people of Japan.
(NHK)
Feb 15
Bullet train ticket machines have stopped working in many parts of Japan.
(NHK)
Feb 15
Tokyo Metropolitan Police have arrested a 58-year-old woman who while nude portrayed an elderly woman on a pay-to-view site, reports TV Asahi (Feb. 14).
(tokyoreporter.com)
Feb 15
Tokyo Metropolitan Police have apprehended a man who is suspected of slashing another man and a woman at a railway station in Bunkyo ward on Thursday, reports NHK (Feb. 14).
(tokyoreporter.com)
Feb 13
Around the world, people use chocolate treats to express sweet nothings on Valentine's Day.
(BBC)
Feb 13
As spring approaches in Japan, the country's weather forecasters face one of their biggest missions of the year: predicting exactly when the famed cherry blossoms will bloom.
(straitstimes.com)
Feb 13
A new outbreak of swine fever has been confirmed on a pig farm in Aichi Prefecture, central Japan. It is the third farm in the prefecture to be hit by the highly contagious disease.
(NHK)
---