A mayor in the western Japanese prefecture of Hyogo is in hot water for calling a senior city official "stupid" and suggesting the official "burn down" a local building that stood in the way of the construction of a new road.
"All that has been reported by the media is true. I deeply regret such unforgivable behavior," the apologetic Akashi city Mayor Fusaho Izumi said at a press conference on Tuesday.
In the heated exchange in June 2017, a raging Izumi reportedly told the official to burn the building which was home to businesses and residences.
He was not, however, literally instructing the official to organize the building to be destroyed by fire, rather he was instructing him to use all means possible to evict the building's tenants and move the project forward.
Feb 23
Japan on Friday stepped up its claim to a pair of South Korea-controlled islets, amid escalating tensions with its neighbor resulting from disputes over wartime issues.
(Japan Times)
Feb 21
Prime Minister Shinzo Abe has spoken over the phone with US President Donald Trump ahead of next week's US-North Korea summit.
(NHK)
Feb 20
Japan's Foreign Minister Taro Kono says the country clearly supports Venezuela's opposition leader Juan Guaido, who declared himself interim president.
(NHK)
Feb 19
Immigration Bureau's relaxed visa policy has boosted tourism from southeast Asia, but it seems to have come with an unwanted side-effect.
(soranews24.com)
Feb 19
Japanese Prime Minister Shinzo Abe is not saying whether or not he nominated Donald Trump for this year's Nobel Peace Prize, but the question may be moot: the U.S. president has been put forward by others for the prestigious award.
(Japan Today)
Feb 15
The Japanese government has mapped out a bill to officially recognize the Ainu ethnic minority as an indigenous people of Japan.
(NHK)
Feb 09
The government confirmed Friday that it will follow the procedures taken to pick the current era name of Heisei in choosing a name for the new era.
(Japan Times)
Feb 08
Japan's Prime Minister Shinzo Abe says he's determined to settle the country's territorial issue with Russia and conclude a peace treaty.
(NHK)
Feb 06
Japan's Finance Minister Taro Aso has reluctantly apologised for saying childless people are to blame for the country's rising social security costs and its aging and declining population.
(smh.com.au)
Feb 06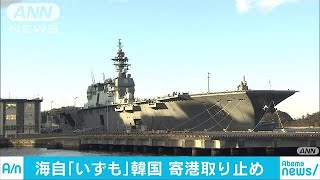 Japan's Defense Ministry has canceled a port call of a Self-Defense Forces vessel in Busan, South Korea, amid soured relations.
(NHK)
---