Japan's National Police Agency is to raise the speed limits on parts of 2 expressways to 120 kilometers per hour in March on a trial basis.
The new limits will apply to sections of the Shin-Tomei Expressway in Shizuoka Prefecture, central Japan, and the Tohoku Expressway in Iwate Prefecture, northeastern Japan.
Japan's expressway speed limit has remained at 100 kilometers per hour since the country's first expressway opened in 1963.
The police agency in 2017 tentatively raised the speed limits on a section of about 50 kilometers on the Shin-Tomei and another of about 27 kilometers on the Tohoku to 110 kilometers per hour.
The agency surveyed the number of traffic accidents resulting in injury or death that occurred on the sections in the year after the change.
The survey showed the number of such accidents was 10 -- down 8 from the previous year.
The agency also found little change in average speed of vehicles on the sections. It concluded that in terms of traffic safety there was no specific obstacle to raising the limits.
It decided to raise them to 120 kilometers per hour, the basis for the expressways' design in terms of highway safety.
The agency plans to keep the new limits in place for at least one year, examine the results of the trial and decide whether to take the same measure on other expressways.
新東名高速道路の新静岡-森掛川インターチェンジ間と、東北自動車道の花巻南-盛岡南インターチェンジ間のそれぞれ上下線で、今年3月から最高速度が時速120キロに引き上げられることになった。
Feb 23
All Nippon Airways said Friday it was forced to delay a domestic flight earlier this week after a co-pilot failed an alcohol breath test despite new rules.
(Japan Today)
Feb 21
Air travelers in Japan can expect some relief for their pocketbooks this spring. The country's biggest airlines say they are going to slash fuel surcharges for many of their international flights.
(NHK)
Feb 19
Visitors to a village near Mount Fuji and its residents were rewarded with a dazzling spectacle on Monday.
(NHK)
Feb 18
People are enjoying the first signs of spring at an annual plum flower festival at the Kairakuen garden in Mito City, north of Tokyo.
(NHK)
Feb 17
The Royal Express is coming to Hokkaido, but if you can't wait, it's already running in the Tokyo area.
(soranews24.com)
Feb 16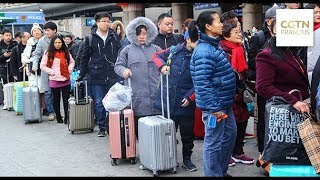 Reservations for travel overseas are surging for this year's 10-day Golden Week period, during which the Imperial succession is set to take place, according to a JTB Corp. official.
(Japan Times)
Feb 16
A fire broke out at a warehouse in Tokyo on Tuesday afternoon leaving three men dead and another man injured, while some flights at nearby Haneda airport were also disrupted by the incident.
(Kyodo)
Feb 15
Bullet train ticket machines have stopped working in many parts of Japan.
(NHK)
Feb 13
As spring approaches in Japan, the country's weather forecasters face one of their biggest missions of the year: predicting exactly when the famed cherry blossoms will bloom.
(straitstimes.com)
Feb 10
A cold snap hit Tokyo and its surrounding areas Saturday, causing cancellations of more than 100 domestic flights to and from the capital.
(Japan Times)
---