Japan is facing another winter flu crisis with a record-high average of 57.09 patients diagnosed last week with the ailment per medical institution conducting flu tests, the health ministry said Friday.
The figure for the seven days through Sunday compares with last winter's weekly peak of 54.33 and was the highest since comparable data became available in 1999, the Health, Labor and Welfare Ministry said.
Around 2.23 million people are estimated to have been diagnosed with influenza during the reporting period, up about 100,000 from the previous week, it said.
The patients include 3,205 who were hospitalized, with 628 in severe condition. Both numbers were higher than the peaks last winter of 2,050 and 379, respectively.
The total number of patients this season is estimated to have reached around 7.64 million. The most common viruses detected were the type-A strain that caused a pandemic in 2009, and the type-A Hong Kong strain, the ministry said.
The data is based on reports by some 5,000 designated medical institutions throughout the country.
Apr 25
A Japanese space probe is scheduled on Thursday to film an artificial crater made on the asteroid Ryugu in an impact experiment.
(NHK)
Apr 23
Japanese electronics giant Toshiba says it's developed what it calls "the world's fastest" algorithm. The company says the formula will significantly boost the calculation power of standard computers.
(NHK)
Apr 18
What is believed to be Japan's largest fossilized dinosaur skeleton has been restored as a life-size replica, researchers and officials from the town of Mukawa, in Hokkaido, where the original discovery was made, said Wednesday.
(Japan Times)
Apr 17
Mount Aso in Kumamoto Prefecture, southwestern Japan, has erupted.
(NHK)
Apr 16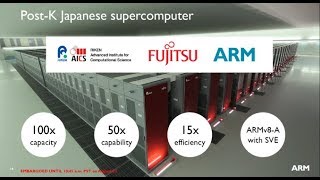 Fujitsu Ltd. said Monday that, working with national research institute Riken, the major Japanese electronics maker has finished designing the successor to the K supercomputer.
(Japan Times)
Apr 11
An international group of scientists says it has successfully captured the first-ever image of a black hole -- an astronomical object with a gravitational pull so strong that nothing can escape it, not even light.
(NHK)
Apr 09
Cloud gaming is generating a lot of hype with tech giants Google and Microsoft going all-in on the technology. However, in Japan cloud gaming has been a thing for years and while it is not mainstream, developers are increasingly looking for ways to allow players to access titles.
(newsonjapan.com)
Apr 06
The Japan Aerospace Exploration Agency says it's highly likely that probe Hayabusa2 has succeeded in the world's first mission of creating a crater on an asteroid to study its interior.
(NHK)
Apr 04
Japanese authorities have recognized the October 2016 suicide of a man involved in satellite control operations at the Japan Aerospace Exploration Agency's Tsukuba Space Center as a work-related death, it was learned Wednesday.
(Japan Times)
Apr 03
Japan's Hayabusa2 space probe is set to start descending toward an asteroid in about two days on a new mission to create an artificial crater on its surface.
(NHK)
---