Geisha apprentices, called "maikos," have gathered at Yasaka Shrine in Kyoto to take part in a traditional bean-throwing ritual.
The annual event took place on Saturday, on the eve of Setsubun. In the Japanese calendar, Setsubun is the day before the beginning of spring.
The Maiko entertainers danced.
They also prayed for happiness and good fortune for everyone, as they tossed bags of beans from the stage. Onlookers tried to catch the bags.
A woman from Osaka said that she was happy because she was able to catch a bag of beans for the first time.
The woman said she hopes to have a healthy and exciting year.
The event will be held on Sunday as well.
Apr 23
Somei-Yoshino cherry blossoms have started to bloom on Japan's northern island of Hokkaido.
(NHK)
Apr 18
Can the country welcome 60 million visitors a year without losing its culture -- and its mind?
(Nikkei)
Apr 18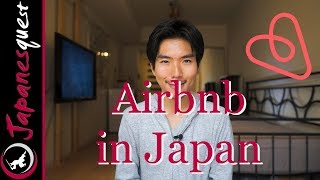 Last year, the government passed a law covering minpaku, which is when people rent out space on their properties to travelers (a la Airbnb). The law is part of an effort to regulate accommodations amid a tourism boom ahead of the 2020 Olympics.
(Japan Times)
Apr 18
Tourists in Kyoto have been warned of aggressive monkeys after a series of monkey attacks at popular spots.
(Kyodo)
Apr 17
Japan's Hoshino Resorts will open a luxury hotel in Okinawa next year based on the ancient fortresses that dotted the subtropical islands.
(Nikkei)
Apr 09
The bridge connecting Kansai International Airport, on an artificial island in Osaka Bay, with the mainland, was fully reopened Monday with all six inbound and outbound lanes functional following months of repairs after it was hit by a tanker ship during a typhoon in September 2018.
(Japan Today)
Apr 07
In Japan, there is no food more beloved than ramen, and there's no town more ramen crazy than Kyoto's Ichijoji neighborhood. It's considered the most competitive ramen area in the country, a place where famous national chains are born -- and hopes and dreams soar and crumble in the ramen industry. Ichijoji is well known in Japan but virtually unknown outside the country so -- WELCOME to KYOTO!
(ONLY in JAPAN)
Apr 07
Security cameras have been installed on street lights along Tokyo's high-end shopping boulevard, Omotesando-dori, situated in Shibuya Ward, due to an increase in pick-pocketing and camera voyeurism.
(Japan Today)
Apr 07
Passengers on an exclusive cherry-blossom tour have ridden buses through a no-entry zone near the site of the 2011 Fukushima nuclear disaster.
(NHK)
Apr 07
Japanese chefs and their restaurants continued to dominate at the seventh Asia's 50 Best Restaurants awards. But once again they fell short when it came to the ultimate prize, the number one position on the list.
(Japan Times)
---