Recent sightings of a rare, serpent-like sea creature — which in Japanese lore, is thought to be a harbinger of natural disasters — have sent Japan's social media into a frenzy.
"This is no doubt evidence of a precursor to an earthquake," wrote one Twitter user following two separate discoveries of "oarfish" off the north-coast prefecture of Toyama last week.
"And if it is in the Nankai Trough, it might be a huge quake," they said.
Photos posted on Instagram showed one of the two deep-sea dwellers — which reportedly measured three and four metres, respectively. One was found on the shore of Toyama Bay and the other got caught in a fishing net near the port of Imizu.
According to Japanese legend, the fish will purposely rise to the surface and beach themselves whenever they believe trouble's on the way. Residents have reported their presence before the arrivals of tsunamis and earthquakes in the past — including the 2011 Fukushima quake.
However, experts have said not to worry.
"The link to reports of seismic activity goes back many, many years, but there is no scientific evidence of a connection so I don't think people need to worry," explained Hiroyuki Motomura, a professor of ichthyology at Kagoshima University who spoke to the South China Morning Post.
"I believe these fish tend to rise to the surface when their physical condition is poor, rising on water currents, which is why they are so often dead when they are found," he said.
Still, the sightings weren't sitting so well with social media users this week.
"What is going on under Toyama Bay?" tweeted one concerned Japanese resident.
"Is something happening deep in the sea?" another asked.
Many on Japan's 5-Channel chat site were reportedly referring to the oarfish — which translates to "Messenger from the Sea God's Palace" — as a "warning" sign.
"There is no scientific evidence at all for the theory that oarfish appear around big quakes. But we cannot 100 per cent deny the possibility," said Uozu Aquarium keeper Kazusa Saiba, speaking to CNN on the weekend.
"It could be that global warming might have an impact on the appearance of oarfish or a reason we're just not aware of."
Apr 25
A Japanese space probe is scheduled on Thursday to film an artificial crater made on the asteroid Ryugu in an impact experiment.
(NHK)
Apr 23
Japanese electronics giant Toshiba says it's developed what it calls "the world's fastest" algorithm. The company says the formula will significantly boost the calculation power of standard computers.
(NHK)
Apr 18
What is believed to be Japan's largest fossilized dinosaur skeleton has been restored as a life-size replica, researchers and officials from the town of Mukawa, in Hokkaido, where the original discovery was made, said Wednesday.
(Japan Times)
Apr 17
Mount Aso in Kumamoto Prefecture, southwestern Japan, has erupted.
(NHK)
Apr 16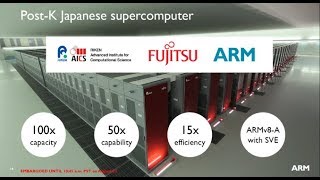 Fujitsu Ltd. said Monday that, working with national research institute Riken, the major Japanese electronics maker has finished designing the successor to the K supercomputer.
(Japan Times)
Apr 11
An international group of scientists says it has successfully captured the first-ever image of a black hole -- an astronomical object with a gravitational pull so strong that nothing can escape it, not even light.
(NHK)
Apr 09
Cloud gaming is generating a lot of hype with tech giants Google and Microsoft going all-in on the technology. However, in Japan cloud gaming has been a thing for years and while it is not mainstream, developers are increasingly looking for ways to allow players to access titles.
(newsonjapan.com)
Apr 06
The Japan Aerospace Exploration Agency says it's highly likely that probe Hayabusa2 has succeeded in the world's first mission of creating a crater on an asteroid to study its interior.
(NHK)
Apr 04
Japanese authorities have recognized the October 2016 suicide of a man involved in satellite control operations at the Japan Aerospace Exploration Agency's Tsukuba Space Center as a work-related death, it was learned Wednesday.
(Japan Times)
Apr 03
Japan's Hayabusa2 space probe is set to start descending toward an asteroid in about two days on a new mission to create an artificial crater on its surface.
(NHK)
---