Nissan Motor decided Tuesday to hold an extraordinary shareholders meeting on April 8, where the Japanese automaker is expected to dismiss former Chairman Carlos Ghosn and his onetime deputy Greg Kelly from the board of directors.
Shareholders will also vote on a proposal to seat Jean-Dominique Senard, Renault's newly appointed chairman, on Nissan's board.
Nissan CEO Hiroto Saikawa expressed his hopes late Tuesday that negotiations with alliance partner Renault will advance smoothly. "Starting in April, we will have [Senard] added as a director, and we will be able to have conversations on the next step with Mr. Senard included," said Saikawa.
Nissan stripped Ghosn of his chairmanship immediately after his arrest in November. Kelly was simultaneously fired from his position of representative director. But the two remain on the board because a shareholders' vote is required to remove a board member.
Renault pressed for an extraordinary shareholders meeting almost from the start. But Nissan's board had resisted setting a date for the meeting, fearing the French partner would leverage its 43.4% stake in Nissan to force unwanted changes at the Japanese automaker. It was only after Ghosn stepped down from Renault late last month, in conjunction with an executive shuffle at the French carmaker, that Nissan began to compromise.
Saikawa met privately with Senard while representatives from the Nissan-Renault alliance gathered in Amsterdam for a regularly scheduled meeting last week. The two affirmed that they share the same understanding for maintaining the alliance, among other basic issues.
The agenda of the April shareholders meeting will be limited to Ghosn and Kelly's dismissal and Senard's appointment. This sets the stage for the debate over who will fill Nissan's vacant chairmanship, as well as the ultimate makeup of Nissan's board. Nissan's regular shareholders' meeting will take place in June.
Jul 15
Japan is planning to start letting foreign residents who left the country before April 3 back in, starting in August.
(Nikkei)
Jul 15
People in Tokyo are watching with wary eyes as the latest daily case numbers hover in the mid-100s after topping 200 four days in a row through Sunday.
(NHK)
Jul 15
The organizer of a stage production in Tokyo says 37 people, including actors and members of the audience, have been confirmed to be infected with the coronavirus.
(NHK)
Jul 15
About a third of medical institutions are cutting summer bonuses to staff, a trade union said Monday, as many hospitals and clinics face a cash crunch, having had to delay routine treatments to make room for coronavirus patients.
(Japan Times)
Jul 15
Torrential rain has devastated parts of Japan. In the western region of Chugoku, thousands of people have been ordered to evacuate after a major river burst its banks. Officials are having a tough time helping the survivors while maintaining anti-COVID measures.
(NHK)
Jul 15
A panel under the justice minister proposed Tuesday establishing criminal penalties for foreign nationals who do not comply with deportation orders as Japan seeks to curb long-term detention of foreigners at immigration facilities.
(Japan Times)
Jul 15
Researchers say they have discovered how earwigs, a type of small insect, are able to fold their wings into a compact size. They say the findings can be applied widely, from space development to everyday goods.
(NHK)
Jul 15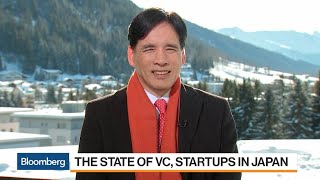 The Japanese government has chosen four urban areas as "global startup cities" in a program in which it aims to create its version of the US Silicon Valley.
(NHK)
Jul 15
Japan's government is considering whether to request business closures for nightlife establishments that fail to follow its guidelines to prevent the spread of the coronavirus.
(NHK)
Jul 15
The operator of Narita International Airport said Tuesday that it will reopen one of its two runways that has been closed since April due to the novel coronavirus pandemic.
(Japan Times)
---