Tokyo Metropolitan Police have arrested two men who are accused of snatching a woman's purse last year. They later used cash found inside to cover a taxi fare, reports TV Asahi (Feb. 8).
In November, Kenshiro Shirakawa and Akihiro Okada, both 27, worked together to allegedly snatch the purse — containing about 30,000 yen in cash — from the woman, then 33, as she returned home on a road in Chiyoda Ward.
The woman attempted to hold on to her purse, causing her to suffer light injuries to her head, according to police.
The suspects, who are childhood friends, were out drinking prior to the incident. "What do you think about snatching a purse?" Shirakawa reportedly asked Okada. After Okada agreed, Shirakawa advised, "You had better buy gloves first."
The pair then used the money to take a taxi to Yokohama, police said.
Upon Okada's arrest in January, he admitted to the allegations. Shirakawa, who was arrested this week, also admits to the charges, police said.
Feb 22
A mother and her boyfriend were arrested Thursday for allegedly injuring the woman's 8-year-old daughter by binding her wrists and forcing her into a cold bath at their home in Fukuoka Prefecture last month, police said.
(Japan Times)
Feb 22
Tokyo Metropolitan Police on Thursday arrested two former employees of a hostess club in Edogawa Ward for allegedly dumping the corpse of a man who died after excessive drinking, reports the Sankei Shimbun
(tokyoreporter.com)
Feb 21
The Tokyo High Court on Wednesday sentenced a man to 12 years in prison for abducting a teenage girl and keeping her in captivity for two years from 2014, annulling the lower court ruling that gave him a nine-year jail term.
(Japan Today)
Feb 20
A policeman was referred to prosecutors last week for allegedly driving at 145 kilometers per hour (approx. 90 miles per hour) near Tokyo in January while off duty in a rush to get to the dentist, police said Tuesday.
(Kyodo)
Feb 20
Osaka Prefectural Police have arrested former professional boxer Tomoaki Hashizume over the alleged fatal assault of a male bar patron in Matsubara City over the weekend, reports the Sankei Shimbun
(tokyoreporter.com)
Feb 20
Aichi prefectural police said Tuesday they have arrested a 78-year-old man on suspicion of attempted murder after he drove his car with a man clinging to the hood of his car in Nagoya.
(Japan Today)
Feb 19
Police on Monday arrested a truck driver for allegedly driving off with a man clinging to the side of his vehicle following a road rage incident in Miyagi Prefecture last June.
(Japan Times)
Feb 19
Tokyo Metropolitan Police have arrested a 41-year-old man who while drunk is suspected of gashing more than one dozen luxury automobiles in Ota Ward last month, reports Nippon News Network
(tokyoreporter.com)
Feb 19
Ibaraki Prefectural Police believe a male temporary employee at a research center for industrial machinery manufacturer Kubota Corp. stabbed another employee before slashing himself on Sunday, reports TV Asahi
(tokyoreporter.com)
Feb 18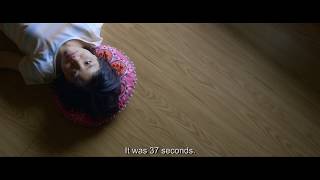 A movie by the Japanese director Hikari picked up two awards at the Berlin International Film Festival on Saturday. "37 Seconds" won the Panorama Audience Award and the CICAE Art Cinema Award.
(NHK)
---