Soft drink companies in Japan have put aside their long-held fear of losing market shares, moving to raise prices amid soaring expenses for labor and materials.
Japan's top Coca-Cola distributor unveiled plans recently to lift its suggested retail prices by 20 yen on big bottles, the company's first increase in 27 years. Yet rivals Suntory Beverage & Food, Asahi Soft Drinks and Kirin Beverage seized the opening, announcing their own price hikes of 20 yen within a month.
"We had to make the decision now, even at the cost of losing our market share," said President Tamio Yoshimatsu of Coca-Cola Bottlers Japan.
The distributor said its suggested retail prices for 1.5- to 2-liter plastic bottles of Coca-Cola, the Aquarius sports drink and other brands will rise from the current range of 150 yen to 340 yen starting with April 1 shipments. Cans and smaller plastic bottles are excluded, said the company, which is the largest of Japan's five Coke bottling units.
The announcement came as a surprise. Competition was hotter than ever in the industry, where the Coca-Cola group commands a market share of close to 30%. Second-place Suntory Beverage trails only about 4 percentage points behind, while Asahi Soft Drinks and Kirin Beverage have shares of around 10% each.
This competition let retailers offer deep discounts on big plastic bottles of soft drinks to lure shoppers. The conventional wisdom was that even No. 1 player Coca-Cola was not in a position to raise prices.
The only increases resulted from consumption tax hikes. Yet even after the tax rate rose to 5% from 3% in 1997, beverage companies did not pass on the higher costs to customers for a year. When the 2014 tax hike lifted the rate to 8%, the companies formed a cartel allowed under a special legal provision to raise prices at vending machines by 10 yen. For products sold in stores, however, they had to absorb the higher taxes.
Coca-Cola Bottlers Japan is in a wounded position. It's main plant in Hiroshima went offline due to damage from flooding in heavy rains last July, and a new facility under construction will not open until 2020. Meanwhile, lucrative vending machine sales have been falling as convenience stores extend their reach.
Japan's labor shortages are lifting wages for workers who stock goods, and distribution costs are rising -- two more factors eating into the company's bottom line.
Aug 23
Japan's capital is set to lay claim to the country's tallest building in 2023, when developer Mori Building aims to complete a 330-meter tower as part of a major redevelopment.
(Nikkei)
Aug 23
Japan will include sharing activities like Airbnb-style vacation rentals in gross domestic product calculations as early as fiscal 2020, Nikkei has learned, as the government seeks a better picture of the growing sector.
(Nikkei)
Aug 21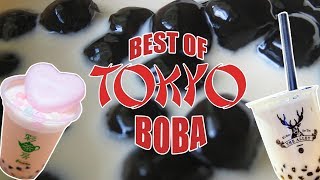 Japan's current bubble tea craze has sent tapioca imports soaring to meet the demand for the drink made with cold milk and tapioca balls.
(Asahi)
Aug 21
Japan has approved shipments of a high-tech material to South Korea for the second time since imposing export curbs last month, two sources told Reuters news agency, ahead of talks between government officials this week to resolve a bitter dispute stemming from their wartime past.
(aljazeera.com)
Aug 21
Up to 3.41 million people, accounting for about 5 percent of Japan's total labor force, are estimated to be working as freelancers, according to a recent survey conducted by the government.
(Japan Times)
Aug 18
Japan will tighten control over foreign investments in domestic companies involved in semiconductors and other high-tech industries by focusing on the purchase of shares that carry voting rights, Nikkei learned Saturday.
(Nikkei)
Aug 10
LCD maker Japan Display has escaped immediate bankruptcy by lining up 80 billion yen ($758 million) in aid from Chinese investors, but the company remains dogged by uncertainty over the long-delayed rescue.
(Nikkei)
Aug 10
Japan's economy grew at a faster-than-expected clip in the second quarter, official data showed on Friday, helped by celebrations to usher in a new imperial era.
(Japan Today)
Aug 10
Earnings season in Japan is highlighting a recent plunge in inbound spending and its impact on drugstore chains, cosmetics makers and department stores previously favored by big-spending Chinese tourists.
(Nikkei)
Aug 09
To much of the world Japan is the home of video games.
(newsonjapan.com)
---