Soft drink companies in Japan have put aside their long-held fear of losing market shares, moving to raise prices amid soaring expenses for labor and materials.
Japan's top Coca-Cola distributor unveiled plans recently to lift its suggested retail prices by 20 yen on big bottles, the company's first increase in 27 years. Yet rivals Suntory Beverage & Food, Asahi Soft Drinks and Kirin Beverage seized the opening, announcing their own price hikes of 20 yen within a month.
"We had to make the decision now, even at the cost of losing our market share," said President Tamio Yoshimatsu of Coca-Cola Bottlers Japan.
The distributor said its suggested retail prices for 1.5- to 2-liter plastic bottles of Coca-Cola, the Aquarius sports drink and other brands will rise from the current range of 150 yen to 340 yen starting with April 1 shipments. Cans and smaller plastic bottles are excluded, said the company, which is the largest of Japan's five Coke bottling units.
The announcement came as a surprise. Competition was hotter than ever in the industry, where the Coca-Cola group commands a market share of close to 30%. Second-place Suntory Beverage trails only about 4 percentage points behind, while Asahi Soft Drinks and Kirin Beverage have shares of around 10% each.
This competition let retailers offer deep discounts on big plastic bottles of soft drinks to lure shoppers. The conventional wisdom was that even No. 1 player Coca-Cola was not in a position to raise prices.
The only increases resulted from consumption tax hikes. Yet even after the tax rate rose to 5% from 3% in 1997, beverage companies did not pass on the higher costs to customers for a year. When the 2014 tax hike lifted the rate to 8%, the companies formed a cartel allowed under a special legal provision to raise prices at vending machines by 10 yen. For products sold in stores, however, they had to absorb the higher taxes.
Coca-Cola Bottlers Japan is in a wounded position. It's main plant in Hiroshima went offline due to damage from flooding in heavy rains last July, and a new facility under construction will not open until 2020. Meanwhile, lucrative vending machine sales have been falling as convenience stores extend their reach.
Japan's labor shortages are lifting wages for workers who stock goods, and distribution costs are rising -- two more factors eating into the company's bottom line.
Jan 20
The founder of retail giant Lotte Holdings has died.
(NHK)
Jan 19
Netflix, the streaming service that has shaken up Hollywood, has unleashed its brand of big-budget disruption in Japan's TV industry.
(Nikkei)
Jan 19
Toshiba Corporation says it has confirmed that there were irregularities involving fictitious transactions at a subsidiary. The manufacturer is in the process of reconstructing its business.
(NHK)
Jan 18
Japan's SoftBank Group Corp. has offered to invest between $30 billion and $40 billion in the development of the new Indonesian capital on Borneo Island, a close aide of President Joko "Jokowi" Widodo said Friday.
(Kyodo)
Jan 18
Carlos Ghosn, the former Nissan Motor chairman-turned-fugitive, strongly implied to French media that Japanese people aided his epic escape.
(Nikkei)
Jan 17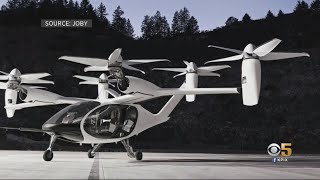 Toyota Motor Co. is investing $394 million (¥43.3 billion) in Joby Aviation, one of a handful of companies working toward the seemingly implausible goal of making electric air taxis that shuttle people over gridlocked highways and city streets.
(Japan Times)
Jan 17
On a chilly evening last month, tens of thousands of people gathered at the Saitama Super Arena near Tokyo, one of Japan's biggest live music venues. People of all ages were thrilled to witness rock legends in action: Ireland's U2.
(Nikkei)
Jan 15
The number of corporate bankruptcies in Japan increased in 2019 for the first time in 11 years, affected by a consumption tax hike, labor shortages and a series of natural disasters, a credit research agency said Tuesday.
(Japan Today)
Jan 13
Nikka Whisky Distilling's last aged products on the market will soon vanish from shelves as surging demand for Japanese whisky dries up casks across the nation.
(Nikkei)
Jan 11
A survey by a private research firm has found that a record number of Japanese companies went bankrupt last year due to a shortage of workers.
(NHK)
---