With 125 million citizens and the world's third largest GDP, Japan is an important market force.
In fact, it comprises approximately 10 percent of the world's economy. Several global technology revolutions emerged in Japan and the country has recently embraced Western technologies. More businesses are partnering with Japanese companies to develop new products and services, fund research and development projects and test new technologies. It is also a large exporter and can provide an important gateway to the Asian market. Japanese employees tend to have a strong work ethic and employer loyalty, making this workforce an attractive option to help launch new businesses and take advantage of opportunities in the country.
However, entry into the Japanese market can be intimidating for many foreign businesses. These obstacles are discussed in more detail below, along with a unique option involving a PEO that can help overcome them.
What Are Common Challenges to Entering the Japanese Market?
There are several challenges to entering the Japanese market. Japan is not a western country, and not all products or services will resonate with the customers. Companies may discover that they need to adapt their product line or marketing to appeal to this country's citizens.
Another significant obstacle for many startups is that substantial investments may be necessary to launch a business in Japan. This demand for high amounts of capital can make the expansion to the Japanese market particularly risky for small- and mid-sized companies.
Perhaps the biggest obstacles for companies is dealing with various bureaucracies in Japan. This country has a network of complex regulations, certifications and procedures that make it more difficult for companies to do business in the country, especially foreign countries. Government intervention may prevent many businesses from expanding to the Japanese market.
What Is a PEO Organization?
A Professional Employer Organization (PEO) is a separate business entity that provides human resources outsourcing services to businesses. Responsibilities are shared with the host organization.
A PEO is the legal employer of record. Therefore, it is responsible for all human resources functions, payroll taxes and compliance matters. It is also responsible for dealing with Japanese bureaucracies.
What Services Does a PEO in Japan Provide?
The services a PEO provides depend on the organization and its contract with its client. New Horizons Global Partners' PEO in Japan services are all-encompassing and may include:
• Recruitment efforts – We can help locate the best talent in Japan and other areas. We can handle pre-screening and preliminary interviews with candidates. These services are available in all locations throughout Japan, based on your work requirements.
• Employment of local staff – We can directly hire your employees in Japan and become the official employer-of-record. This will meet all of the necessary requirements under the Japanese government. We then second these employees back to you under a services agreement so that you can manage the day-to-day operations of staff while we focus on all administrative duties. We can assist with the onboarding process and manage mandatory termination procedures and severance costs.
• Payroll functions – We handle all aspects of payroll, including staff payroll, employee insurance, tax and withholdings.
• Contract preparation – Our labor experts prepare contracts that are suited to your needs and that have successfully passed the scrutiny of Japanese labor authorities in previous applications. We can craft fixed-term, short-term, project-based, or open-ended contracts.
• Tax compliance – Our tax experts ensure compliance with local and national laws regarding payroll contributions and withholding. We can also provide you with reports about each employee's payroll deductions and reimbursements.
• Immigration compliance – If you have a talented team that you want to manage your new location or help launch your business in the Japanese market or you want to take advantage of labor markets in other countries, we can advise you on immigration compliance matters. We can assist with every step of the immigration process.
• Legal functions – Our on-site legal team can assist you with the legal aspects of your business. We maintain strong relationships with local regulatory agencies.
What Are the Benefits of Hiring a PEO?
Hiring a PEO like New Horizons Global Partners can provide your business with many benefits, including:
Minimal Capital Investment Is Necessary
By using a PEO in Japan, you do not have to establish a separate legal entity. Therefore, your capital investment is minimal. You do not have to invest in infrastructure, real property or other aspects of operating a business out of Japan.
Test the Market
Using a PEO also allows you to test the Japanese market before you make substantial investments. You can conduct market research and determine if your product or service meets the needs of the local community.
Market Entry Is Faster
Because you do not have to establish a separate legal entity, learn about compliance matters or negotiate agreements with local regulatory agencies, you can enter the market much more quickly with the help of a PEO.
You Get Expert Assistance
Using a partner like New Horizons, you get the benefit of working with a business experienced with local regulatory agencies, establishing a legal presence in the country and locating and supporting your personnel in Japan.
You Minimize Risk
As the employer of record, New Horizons takes on all the risk of employing your staff. We ensure compliance at all times.
Contact us today to learn about how we can help with your business expansion goals.
Mar 23
A key part of the business model for convenience stores is their round-the-clock service. But a shortage of staffers is prompting some operators to consider shrinking their business hours.
(NHK)
Mar 22
Last year proved to be a pivotal one for streaming music in Japan. According to a report by the Recording Industry Association of Japan, 2018 saw plays via platforms such as YouTube, Apple Music and Spotify overtake digital downloads.
(Japan Times)
Mar 19
A team of investigators into how a Japanese real-estate leasing company built substandard apartment buildings has found building materials were improperly substituted on the orders of the company's founder.
(NHK)
Mar 19
As part of an effort to streamline markets and attract more investors, the Tokyo Stock Exchange may demote about a third of its largest listed companies and cut down the bourses it operates to three from four, according to media reports.
(Japan Times)
Mar 16
The Tokyo District Court has sentenced the former head of a digital currency exchange to 30 months in prison suspended for four years for altering data in a Bitcoin account.
(NHK)
Mar 16
A 7-Eleven convenience franchisee who shortened the store's business hours to 6 a.m. - 11 p.m. on Feb 1 will continue to operate those hours after the company told him it would not cancel his contract or issue a penalty.
(Japan Today)
Mar 14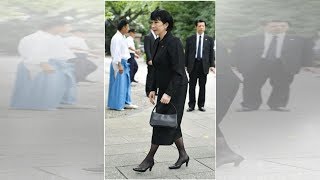 The Supreme Court has finalized high court rulings ordering owners of television-capable cellphones to pay a subscription fee to public broadcaster NHK, Kyodo News learned Wednesday.
(Japan Times)
Mar 13
Three former executives of Tokyo Electric Power Company have pleaded not guilty to professional negligence in connection with the 2011 nuclear crisis at the Fukushima Daiichi power plant.
(NHK)
Mar 13
The former CEO of Olympus, who blew the whistle in 2011 on a massive accounting scandal at the medical equipment maker, has won a London court battle over alleged wrongdoing linked to his £64 million (¥9.4 billion) pension.
(Japan Times)
Mar 12
The Tokyo District Court on Monday rejected a request by former Nissan Motor Chairman Carlos Ghosn to attend Nissan's board meeting on Tuesday. He was released on bail last week and was seeking permission to take part in the meeting.
(NHK)
---