By changing his lead attorney from a former prosecutor known as "the breaker" to a hotshot trial lawyer nicknamed "the acquitter", Carlos Ghosn plans a defense in his own image -- combative and media-savvy, experts say.
In the chaotic aftermath of Ghosn's stunning arrest last year on financial misconduct charges, the appointment of Motonari Otsuru -- an ex-head of the elite prosecution team investigating the case -- seemed a shrewd move by the auto tycoon.
Who better than a former prosecutor, who won his nickname by extracting confessions from suspects, to navigate the sometimes arcane Japanese legal system and predict what authorities would throw at them?
But the reality is that legal triumphs have been few and far between for the former Nissan chief, who has been in a Tokyo detention center for three months with little prospect of release before a trial that could take months to materialise.
Otsuru can only point to one surprise victory -- where the court refused to extend Ghosn's detention -- but he has twice failed to win bail for his client and eventually threw in the towel, resigning on Wednesday.
"From the beginning, Ghosn needed a lawyer capable of taking on the prosecutors and that is not Otsuru," said Japanese attorney Nobuo Gohara.
"Even after becoming a (defense) lawyer, he never criticized the prosecutors," Gohara told AFP.
Indeed, at his only public appearance, Otsuru surprised many Western observers with his demeanor -- cutting a rather passive and academic figure far removed from the sort of adversarial defense lawyer seen in the U.S. or Britain.
He declined to agree with foreign criticism of Ghosn's detention conditions or the Japanese legal system that allows suspects to be held almost indefinitely, appearing to side with the authorities against his own client.
May 26
Temperatures rose across Japan on Saturday to highs usually not seen until the height of summer, causing hundreds of people to be taken to hospitals and prompting the weather agency to issue heatstroke warnings.
(Japan Today)
May 26
Japan's top trade negotiator with the United States has said both sides continue to differ on negotiations for a trade deal, adding that they need to work further to narrow the gap.
(NHK)
May 26
US President Donald Trump is scheduled to spend a full day with Prime Minister Shinzo Abe on Sunday, ahead of their summit on Monday.
(NHK)
May 26
In sumo, rank-and-file wrestler Asanoyama has clinched his first tournament title.
(NHK)
May 25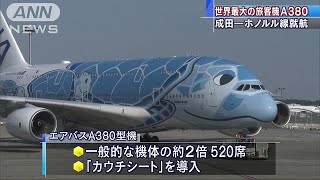 All Nippon Airways debuted flights of a double-decker Airbus A380 from Narita Airport north of Tokyo, bound for Hawaii on Friday.
(NHK)
May 24
The government will no longer use the term "lifelong singles" as a label for people who have not married by age 50, deeming the term inaccurate as Japanese are increasingly tying the knot later in life, officials said Thursday.
(Japan Today)
May 24
Many parts of Japan saw the mercury top 30 degrees Celsius on Thursday. Weather officials are warning of unseasonal high temperatures over the weekend.
(NHK)
May 24
Police in Japan are stepping up security for an upcoming visit by US President Donald Trump.
(NHK)
May 24
Japan's new supercomputer Fugaku is set to begin operations around 2021 with the country aiming to regain the title of building the world's fastest computer, replacing its current supercomputer K, government-backed research institute Riken said Thursday.
(Japan Times)
May 23
Kyoto Prefectural Police have arrested a 23-year-old male Australian national who is suspected of scrawling graffiti in dozens of locations in Kyoto City, reports Fuji News Network (May 22).
(tokyoreporter.com)
---