Japanese Prime Minister Shinzo Abe is not saying whether or not he nominated Donald Trump for this year's Nobel Peace Prize, but the question may be moot: the U.S. president has been put forward by others for the prestigious award.
During a White House news conference on Friday, Trump said the Japanese premier had given him "the most beautiful copy" of a five-page nomination letter to the Norwegian Nobel Committee.
Since then Abe has declined to say whether he had done so. Regardless, Trump has already been nominated by two Norwegian lawmakers.
"We have nominated him of course for the positive developments on the Korean Peninsula," Per-Willy Amundsen, who was Justice Minister in Prime Minister Erna Solberg's cabinet in 2016-2018, told Reuters.
"It has been a very difficult situation and the tensions have since lowered and a lot of it is due to Trump's unconventional diplomatic style," he added.
Amundsen, who is a member of the rightwing Progress Party, wrote a letter to the award committee together with his parliamentary colleague Christian Tybring-Gjedde, he said.
The letter was submitted in June, immediately after a summit Trump held in Singapore with North Korean leader Kim Jong Un aimed at easing tensions and tackling Pyongyang's nuclear weapons programme.
Tybring-Gjedde, who sits on the Norwegian Parliament's Foreign Affairs and Defence Committee, also confirmed the joint nomination of Trump when contacted by Reuters.
"A possible award would of course depend on the talks leading to a credible disarmament deal," he said.
A wide range of people can nominate for the Nobel Peace Prize, including members of parliaments and governments, heads of state, university professors of history, social sciences or law and past Nobel Peace Prize laureates, among others.
The deadline for nominations for the 2019 prize, which will be announced on Oct. 11., was Jan. 31.
May 26
Temperatures rose across Japan on Saturday to highs usually not seen until the height of summer, causing hundreds of people to be taken to hospitals and prompting the weather agency to issue heatstroke warnings.
(Japan Today)
May 26
As a foreigner, you will notice that there are pachinko parlors everywhere in Japan. The neon signs of these pachinko parlors will meet your gaze everywhere in the country. Even the television channels will be full of advertisements for new parlors and machines.
(newsonjapan.com)
May 26
Japan's top trade negotiator with the United States has said both sides continue to differ on negotiations for a trade deal, adding that they need to work further to narrow the gap.
(NHK)
May 26
US President Donald Trump is scheduled to spend a full day with Prime Minister Shinzo Abe on Sunday, ahead of their summit on Monday.
(NHK)
May 26
In sumo, rank-and-file wrestler Asanoyama has clinched his first tournament title.
(NHK)
May 26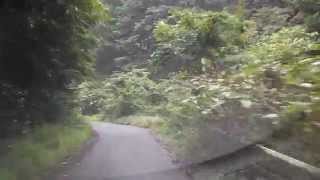 It was around 3 p.m. on a chilly day in December. The sky was overcast and the scent of rain hung in the air when Rina Kambayashi happened upon a creature she had never seen before.
(Japan Times)
May 25
U.S. President Donald Trump is set to start a four-day state visit to Japan on Saturday, a historic event that will make him the first foreign leader to meet with new Emperor Naruhito.
(Kyodo)
May 25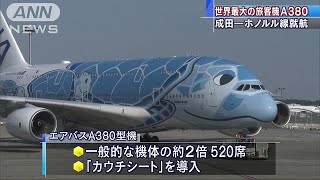 All Nippon Airways debuted flights of a double-decker Airbus A380 from Narita Airport north of Tokyo, bound for Hawaii on Friday.
(NHK)
May 25
A woman was killed and 16 other people injured Friday after a bus carrying Chinese tourists collided with multiple vehicles on an expressway in Shiga Prefecture, western Japan, local police said.
(Japan Today)
May 25
A male Canadian national employed at a day care facility in Kitakyushu City who was caught abusing a child on video has had his contract canceled by the facility, reports Fuji News Network (May 21).
(tokyoreporter.com)
---