The health ministry on Monday approved the world's first clinical test in which artificially derived stem cells will be used to treat patients with spinal cord injuries.
A team of researchers from Keio University, which filed a request for the test with the ministry, will inject neural cells produced from so-called induced pluripotent stem cells - known as iPS cells - into four people who are injured while playing sports or in traffic accidents.
It is the fifth time the government has authorized clinical studies using iPS cells. The patients, aged 18 or older, will undergo the test treatment under the care of a team led by Hideyuki Okano, a professor at the Keio University School of Medicine.
"It's been 20 years since I started researching cell treatment. Finally we can start a clinical trial," Okano said at a news conference in Tokyo. "We want to do our best to establish safety and provide the treatment to patients."
Okano and his team have already succeeded in enabling a paralyzed monkey to walk again through the same approach.
The patients will have suffered lost mobility and sensation. The cells will be injected within two to four weeks of the patients' accidents - the period in which the treatment is believed to be effective.
The team will observe the efficacy and safety of the cells for about a year while the patients undergo rehabilitation.
The cells to be transplanted will be created from iPS cells in storage at Kyoto University and will be kept frozen.
厚生労働省の専門部会は18日、iPS細胞で脊髄損傷の患者を治療する世界初の臨床研究の計画を了承した。脊髄損傷になると、脳からの命令を神経に伝えることができなくなり、手足や体がまひして動かせなくなったりするが、これまで有効な治療法はなかった。
Mar 23
A key part of the business model for convenience stores is their round-the-clock service. But a shortage of staffers is prompting some operators to consider shrinking their business hours.
(NHK)
Mar 23
A member of a sister group of the popular all-girl band AKB48 on Friday criticized the outcome of a probe into an assault against her as "lies," as the group's management company revealed the result.
(Japan Today)
Mar 23
The number of foreign residents in Japan had risen 6.6 percent at the end of 2018 from a year earlier, to reach a record high of some 2.73 million, Justice Ministry data showed on Friday.
(Japan Times)
Mar 22
The cherry blossom season officially arrived in Tokyo on Thursday after officials from the Meteorological Agency confirmed that more than five blossoms had opened on a Somei-Yoshino cherry tree at Yasukuni Shrine in Chiyoda Ward.
(Japan Times)
Mar 22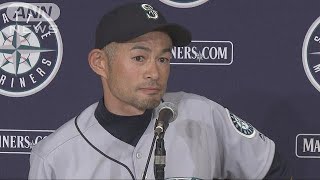 Japanese baseball legend Ichiro Suzuki of the US Major Leagues' Seattle Mariners has announced his retirement.
(NHK)
Mar 21
Cherry trees came into bloom Wednesday in the southwestern prefecture of Nagasaki, the first blooming of the "Somei Yoshino" variety in Japan this spring, according to the Japan Meteorological Agency.
(Japan Today)
Mar 21
Police on Wednesday arrested an American man on suspicion of fatally stabbing his Japanese wife at a court where they were to settle a divorce.
(Japan Today)
Mar 21
The unmanned space probe Hayabusa2 has detected small amounts of minerals containing water on the surface of the asteroid Ryugu, a Japanese research team has said.
(Japan Times)
Mar 21
Police on Thursday arrested a 14-year-old junior high school boy on suspicion of attempted murder after he stabbed a classmate at their school in Saijo, Ehime Prefecture.
(Japan Today)
Mar 20
The head of the Japanese Olympic Committee has announced he will step down when his term expires in June.
(NHK)
---