The health ministry on Monday approved the world's first clinical test in which artificially derived stem cells will be used to treat patients with spinal cord injuries.
A team of researchers from Keio University, which filed a request for the test with the ministry, will inject neural cells produced from so-called induced pluripotent stem cells - known as iPS cells - into four people who are injured while playing sports or in traffic accidents.
It is the fifth time the government has authorized clinical studies using iPS cells. The patients, aged 18 or older, will undergo the test treatment under the care of a team led by Hideyuki Okano, a professor at the Keio University School of Medicine.
"It's been 20 years since I started researching cell treatment. Finally we can start a clinical trial," Okano said at a news conference in Tokyo. "We want to do our best to establish safety and provide the treatment to patients."
Okano and his team have already succeeded in enabling a paralyzed monkey to walk again through the same approach.
The patients will have suffered lost mobility and sensation. The cells will be injected within two to four weeks of the patients' accidents - the period in which the treatment is believed to be effective.
The team will observe the efficacy and safety of the cells for about a year while the patients undergo rehabilitation.
The cells to be transplanted will be created from iPS cells in storage at Kyoto University and will be kept frozen.
厚生労働省の専門部会は18日、iPS細胞で脊髄損傷の患者を治療する世界初の臨床研究の計画を了承した。脊髄損傷になると、脳からの命令を神経に伝えることができなくなり、手足や体がまひして動かせなくなったりするが、これまで有効な治療法はなかった。
May 26
Temperatures rose across Japan on Saturday to highs usually not seen until the height of summer, causing hundreds of people to be taken to hospitals and prompting the weather agency to issue heatstroke warnings.
(Japan Today)
May 26
Japan's top trade negotiator with the United States has said both sides continue to differ on negotiations for a trade deal, adding that they need to work further to narrow the gap.
(NHK)
May 26
US President Donald Trump is scheduled to spend a full day with Prime Minister Shinzo Abe on Sunday, ahead of their summit on Monday.
(NHK)
May 26
In sumo, rank-and-file wrestler Asanoyama has clinched his first tournament title.
(NHK)
May 25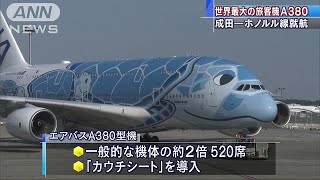 All Nippon Airways debuted flights of a double-decker Airbus A380 from Narita Airport north of Tokyo, bound for Hawaii on Friday.
(NHK)
May 24
The government will no longer use the term "lifelong singles" as a label for people who have not married by age 50, deeming the term inaccurate as Japanese are increasingly tying the knot later in life, officials said Thursday.
(Japan Today)
May 24
Many parts of Japan saw the mercury top 30 degrees Celsius on Thursday. Weather officials are warning of unseasonal high temperatures over the weekend.
(NHK)
May 24
Police in Japan are stepping up security for an upcoming visit by US President Donald Trump.
(NHK)
May 24
Japan's new supercomputer Fugaku is set to begin operations around 2021 with the country aiming to regain the title of building the world's fastest computer, replacing its current supercomputer K, government-backed research institute Riken said Thursday.
(Japan Times)
May 23
Kyoto Prefectural Police have arrested a 23-year-old male Australian national who is suspected of scrawling graffiti in dozens of locations in Kyoto City, reports Fuji News Network (May 22).
(tokyoreporter.com)
---