Honda Motor says it plans to shut down its manufacturing plant in Swindon, southwest England, in 2021.
President Takahiro Hachigo described the decision as part of efforts to restructure global manufacturing operations. That includes a new focus on electric vehicles.
Hachigo said, "We have decided, from the point of view of competitiveness, that it will be difficult to produce electric vehicles in Europe."
Hachigo stressed that the decision is not connected to Brexit, although he admitted there are uncertainties and concerns over possible effects on parts procurement.
Honda says sluggish sales in the European market are also a factor in the decision.
The company builds 160,000 vehicles in Swindon per year, with a third of them going to the European market.
It says it will move production for those sales to other regions and will provide support to around 3,500 affected workers at the UK plant.
Honda also announced a plan to cease production at a smaller plant in Turkey in 2021.
Worries are mounting in the UK, as many people had expected large manufacturers to stay in the country even after Brexit.
大手自動車メーカーのホンダは、EU(ヨーロッパ連合)離脱を控えたイギリスにある自動車生産工場を再来年のうちに閉鎖すると発表しました。
May 26
Temperatures rose across Japan on Saturday to highs usually not seen until the height of summer, causing hundreds of people to be taken to hospitals and prompting the weather agency to issue heatstroke warnings.
(Japan Today)
May 26
As a foreigner, you will notice that there are pachinko parlors everywhere in Japan. The neon signs of these pachinko parlors will meet your gaze everywhere in the country. Even the television channels will be full of advertisements for new parlors and machines.
(newsonjapan.com)
May 26
Japan's top trade negotiator with the United States has said both sides continue to differ on negotiations for a trade deal, adding that they need to work further to narrow the gap.
(NHK)
May 26
US President Donald Trump is scheduled to spend a full day with Prime Minister Shinzo Abe on Sunday, ahead of their summit on Monday.
(NHK)
May 26
In sumo, rank-and-file wrestler Asanoyama has clinched his first tournament title.
(NHK)
May 26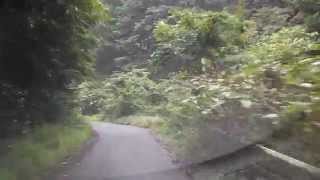 It was around 3 p.m. on a chilly day in December. The sky was overcast and the scent of rain hung in the air when Rina Kambayashi happened upon a creature she had never seen before.
(Japan Times)
May 25
U.S. President Donald Trump is set to start a four-day state visit to Japan on Saturday, a historic event that will make him the first foreign leader to meet with new Emperor Naruhito.
(Kyodo)
May 25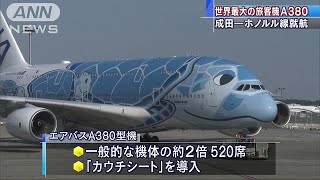 All Nippon Airways debuted flights of a double-decker Airbus A380 from Narita Airport north of Tokyo, bound for Hawaii on Friday.
(NHK)
May 25
A woman was killed and 16 other people injured Friday after a bus carrying Chinese tourists collided with multiple vehicles on an expressway in Shiga Prefecture, western Japan, local police said.
(Japan Today)
May 25
A male Canadian national employed at a day care facility in Kitakyushu City who was caught abusing a child on video has had his contract canceled by the facility, reports Fuji News Network (May 21).
(tokyoreporter.com)
---