Carlos Ghosn's new lawyer took aim at Nissan, prosecutors and courts on Wednesday, dismissing the charges against the ousted chairman as an internal company matter and saying Japan was out of step with international norms by keeping his client in jail.
"This should have been dealt with as an internal matter," Junichiro Hironaka, nicknamed the Razor, said at his first press briefing.
Ghosn, who was arrested in November over alleged financial misconduct and remains in detention in a Tokyo jail, picked a new team last week with long-time defense attorney Hironaka as a key member to replace Motonari Otsuru, a lawyer who once ran the prosecutor's office investigating him.
Hironaka's combative style contrasts with the low-key approach adopted by a media-shy Otsuru.
Ghosn's switch to an aggressive legal strategy came after his attempts to win bail failed and just before lawyers were due to sit down with prosecutors and judges for the first time to hash out a schedule for pre-trial discovery meetings, where prosecutors will reveal evidence and submit a list of witnesses.
Hironaka said he didn't know why Ghosn picked him, but added that Ghosn probably wanted an experienced criminal lawyer as the case moved toward trial.
The 73-year-old defense attorney is reputed for winning high profile cases, including the acquittal of a senior lawmaker, Ichiro Ozawa, on financial misconduct charges. He also helped free a senior bureaucrat Atsuko Muraki who was jailed for four months on corruption charges fabricated by prosecutors.
Jan 20
The founder of retail giant Lotte Holdings has died.
(NHK)
Jan 19
Netflix, the streaming service that has shaken up Hollywood, has unleashed its brand of big-budget disruption in Japan's TV industry.
(Nikkei)
Jan 19
Toshiba Corporation says it has confirmed that there were irregularities involving fictitious transactions at a subsidiary. The manufacturer is in the process of reconstructing its business.
(NHK)
Jan 18
Japan's SoftBank Group Corp. has offered to invest between $30 billion and $40 billion in the development of the new Indonesian capital on Borneo Island, a close aide of President Joko "Jokowi" Widodo said Friday.
(Kyodo)
Jan 18
Carlos Ghosn, the former Nissan Motor chairman-turned-fugitive, strongly implied to French media that Japanese people aided his epic escape.
(Nikkei)
Jan 17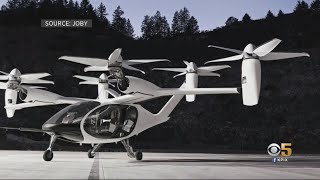 Toyota Motor Co. is investing $394 million (¥43.3 billion) in Joby Aviation, one of a handful of companies working toward the seemingly implausible goal of making electric air taxis that shuttle people over gridlocked highways and city streets.
(Japan Times)
Jan 17
On a chilly evening last month, tens of thousands of people gathered at the Saitama Super Arena near Tokyo, one of Japan's biggest live music venues. People of all ages were thrilled to witness rock legends in action: Ireland's U2.
(Nikkei)
Jan 15
The number of corporate bankruptcies in Japan increased in 2019 for the first time in 11 years, affected by a consumption tax hike, labor shortages and a series of natural disasters, a credit research agency said Tuesday.
(Japan Today)
Jan 13
Nikka Whisky Distilling's last aged products on the market will soon vanish from shelves as surging demand for Japanese whisky dries up casks across the nation.
(Nikkei)
Jan 11
A survey by a private research firm has found that a record number of Japanese companies went bankrupt last year due to a shortage of workers.
(NHK)
---