Tokyo Metropolitan Police on Thursday arrested two former employees of a hostess club in Edogawa Ward for allegedly dumping the corpse of a man who died after excessive drinking, reports the Sankei Shimbun
At around 10:10 a.m. on October 5, Takeshi Kamiya, then the 34-year-old manager of the club, and then employee Takuya Horie, 28, allegedly left the body of Shin Kosakai, a 44-year-old chef, outside the establishment in the Minamikoiwa area.
"I carried the customer to the road, but I do not recognize that he was dead," Kamiya told police in denying the allegations. Horie admits to the charges, saying that "the customer was completely smashed due to alcohol and I carried him to the road since he could not move."
According to police, the results of an autopsy revealed the cause of death of Kosakai to have been acute alcohol poisoning.
Based on eyewitness testimony, police believe that he vomited and died inside the club as a result of excessive drinking of alcohol, including tequila. The suspects then carried him outside.
Kamiya and Horie became persons of interest in the case after an examination of security camera footage taken in the area.
去年10月、東京・江戸川区のキャバクラ店で急性アルコール中毒で死亡したとみられる44歳の男性の遺体を路上に遺棄したとして、元店長の男ら2人が逮捕されました。
May 26
Temperatures rose across Japan on Saturday to highs usually not seen until the height of summer, causing hundreds of people to be taken to hospitals and prompting the weather agency to issue heatstroke warnings.
(Japan Today)
May 26
As a foreigner, you will notice that there are pachinko parlors everywhere in Japan. The neon signs of these pachinko parlors will meet your gaze everywhere in the country. Even the television channels will be full of advertisements for new parlors and machines.
(newsonjapan.com)
May 26
Japan's top trade negotiator with the United States has said both sides continue to differ on negotiations for a trade deal, adding that they need to work further to narrow the gap.
(NHK)
May 26
US President Donald Trump is scheduled to spend a full day with Prime Minister Shinzo Abe on Sunday, ahead of their summit on Monday.
(NHK)
May 26
In sumo, rank-and-file wrestler Asanoyama has clinched his first tournament title.
(NHK)
May 26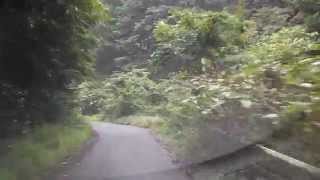 It was around 3 p.m. on a chilly day in December. The sky was overcast and the scent of rain hung in the air when Rina Kambayashi happened upon a creature she had never seen before.
(Japan Times)
May 25
U.S. President Donald Trump is set to start a four-day state visit to Japan on Saturday, a historic event that will make him the first foreign leader to meet with new Emperor Naruhito.
(Kyodo)
May 25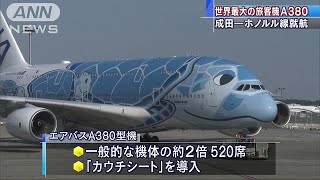 All Nippon Airways debuted flights of a double-decker Airbus A380 from Narita Airport north of Tokyo, bound for Hawaii on Friday.
(NHK)
May 25
A woman was killed and 16 other people injured Friday after a bus carrying Chinese tourists collided with multiple vehicles on an expressway in Shiga Prefecture, western Japan, local police said.
(Japan Today)
May 25
A male Canadian national employed at a day care facility in Kitakyushu City who was caught abusing a child on video has had his contract canceled by the facility, reports Fuji News Network (May 21).
(tokyoreporter.com)
---