Despite tougher laws enacted last year, smokers can light up in some restaurants and bars. Tobacco advertising is allowed on television, cigarette packages don't contain graphic health warnings, and tobacco is cheap compared to other major cities.
However, don't expect to puff away at next year's Tokyo Olympics.
Organizers on Thursday announced a stringent ban on all tobacco products and vaping devices. Smoking will be banned at all indoor and outdoor Olympic and Paralympic venues, plus within all perimeter areas of the Tokyo Games.
Organizers say the prohibition is tougher than regulations for the last two Summer Olympics in London and Rio de Janeiro.
"Tokyo 2020 aims to leave a legacy of improved health for the country at large," organizers said in a statement.
Japan's national legislature last year approved a ban on smoking inside public facilities, but the measure was seen as weak and excluded many bars and restaurants.
Tokyo's city government separately enacted tougher rules last year to protect from second-hand smoke. All provisions kick in during the run-up to the Olympics.
Smoking is still allowed in small eateries and bars. They make up half of Japanese establishments, where it's common to see a customer eating with chopsticks in one hand and a cigarette in the other.
東京オリンピックは競技会場全体が完全禁煙となります。 大会組織委員会は、東京オリンピック・パラリンピックのすべての競技会場の敷地内に喫煙所を設けず、屋内も屋外も完全禁煙にすると発表しました。
Mar 22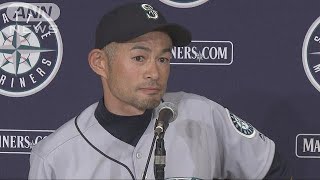 Japanese baseball legend Ichiro Suzuki of the US Major Leagues' Seattle Mariners has announced his retirement.
(NHK)
Mar 19
A rush went through the crowd as Ichiro Suzuki settled underneath the ball Shunta Tanaka hit high into air in the third inning.
(Japan Times)
Mar 17
Red Bull's Max Verstappen finished third at the Australian Grand Prix on Sunday, delivering a first Formula One podium for the team's engine manufacturer Honda since its return to the sport.
(Kyodo)
Mar 16
Trains in and around the Japanese capital will run later into the night during the Tokyo 2020 Olympic Games to allow spectators to get home easily from events.
(NHK)
Mar 13
With 500 days to go until the start of the 2020 Tokyo Olympic Games, the organizing committee has unveiled 50 pictograms of the 33 sports being held.
(NHK)
Mar 13
The Japan leg of the 2020 Tokyo Olympic torch relay will start at a soccer facility in Fukushima Prefecture that is considered a symbol of the country's reconstruction from the 2011 earthquake, tsunami and nuclear disaster, organizing committee president Yoshiro Mori said Tuesday.
(Kyodo)
Mar 12
The number of Japanese athletes at next year's Tokyo Olympics is expected to exceed 500 and could conceivably be one of the largest contingents in Olympic history, an informed source said Sunday.
(Kyodo)
Mar 09
The world's number one female tennis player Naomi Osaka has a new honor to add to her list of accomplishments, with the release on Friday of her own Barbie doll.
(NHK)
Mar 07
Japanese swimming star Rikako Ikee said Wednesday her battle against leukemia has been more difficult than she imagined.
(Japan Today)
Mar 04
A record 38,000 runners braved the rain to take part in the Tokyo Marathon on Sunday.
(NHK)
---