While some people don't like wasabi on their sushi, it turns out that potentially deadly fire ants don't have an appetite for it either.
The mind-numbing effects of Japanese horseradish may be the answer to keeping fire ants out of Japan and elsewhere, according to researchers.
The insects hate the organic compound that gives wasabi its pungent taste, experiments by Yoshiaki Hashimoto, an associate professor of entomology at the University of Hyogo, and others found.
The bug, known to kill other insects and small animals, is named for its bite that produces a painful burning sensation. People with allergies to its venom have been hospitalized for shock after being bitten, which in rare cases has even caused death.
Concerns about the invasive alien species arriving in Japan began climbing in 2017 when some were found in a port in Kyushu Prefecture near shipping containers from China.
Hashimoto and his team conducted their experiments using fire ants that had spread to Taiwan.
Capsules containing Allyl isothiocyanate (AITC), responsible for wasabi's sharp flavor, were worked into "wasabi sheets" to determine if the condiment could be used to fight fire ants.
Ten traps were created using wasabi sheets and bait, while another 10 used sheets without the wasabi alongside the bait. The traps were left close to ant nests for about 40 minutes.
No fire ants wandered into the wasabi sheet traps, while an average of 157 were caught in the others.
May 26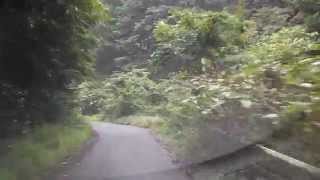 It was around 3 p.m. on a chilly day in December. The sky was overcast and the scent of rain hung in the air when Rina Kambayashi happened upon a creature she had never seen before.
(Japan Times)
May 24
Japan's new supercomputer Fugaku is set to begin operations around 2021 with the country aiming to regain the title of building the world's fastest computer, replacing its current supercomputer K, government-backed research institute Riken said Thursday.
(Japan Times)
May 23
Tokyo Electric Power Company has put on hold its plans to hire foreigners under a new type of work visa in decommissioning work at the crippled Fukushima Daiichi nuclear power plant.
(NHK)
May 20
Japanese seismologists believe that nearly 99 percent of their predictions related to massive earthquakes in the Pacific off central and western Japan are likely to prove wrong, a survey conducted by Kansai University showed Sunday.
(Kyodo)
May 20
Japanese Prime Minister Shinzo Abe and U.S. President Donald Trump are expected to sign an agreement on joint lunar exploration and other space-related projects when they meet here May 27, seeking to stay a step ahead of China and other rivals.
(Nikkei)
May 17
Japan's Hayabusa2 probe has aborted its descent to asteroid Ryugu after it reached around 50 meters above the surface. The probe was supposed to drop a marker on the asteroid to prepare for another landing.
(NHK)
May 11
Japan's weather bureau on Friday said the El Nino weather pattern was continuing, with an 80% chance it would stretch into the northern hemisphere summer.
(Japan Today)
May 10
Japan's space agency said Thursday 10 other smaller man-made craters had been found on an asteroid after its Hayabusa2 space probe produced an artificial crater last month as part of its mission to explore the origin of life and the evolution of the solar system.
(Japan Today)
May 04
A small rocket developed by a Japanese startup company was successfully launched on Saturday morning.
(NHK)
May 03
Japanese investigative sources say unidentified objects suspected to be drones have been spotted above several places in Tokyo, including an area near the Imperial Palace.
(NHK)
---