Japan's transport ministry has installed a body scanner at a subway station in Tokyo on a trial basis to check for dangerous objects.
The four-day test began at Kasumigaseki station on the Tokyo Metro on Monday. The district is home to many government offices.
The scanner is about 60 centimeters in height, and has been installed near a ticket gate. The device detects electromagnetic waves from a person's body and belongings and reveals images.
The ministry will test whether the scanner is capable of detecting mock explosives and other items hidden beneath clothing of people cooperating with the tests.
Although, the ministry adds that the scanner cannot discern the exact nature of potential explosives.
A senior ministry official says they want to determine if the system can be introduced at rail transport points without interfering with the flow of riders.
The test comes as three passengers were stabbed by a man on a Shinkansen bullet train last June. One died and two were wounded in the attack.
鉄道でのテロなどを防ぐため、利用者が危険物を隠し持っていないかどうかをスキャナー装置で調べる、国土交通省の実証実験が始まった。
May 27
Scorching heat hit Japan on Sunday. The temperature shot up to over 39 degrees Celsius in the northernmost prefecture of Hokkaido. That's a national record high for May.
(NHK)
May 26
Temperatures rose across Japan on Saturday to highs usually not seen until the height of summer, causing hundreds of people to be taken to hospitals and prompting the weather agency to issue heatstroke warnings.
(Japan Today)
May 25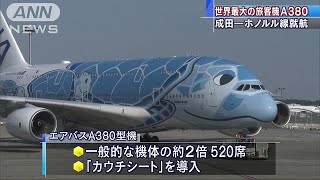 All Nippon Airways debuted flights of a double-decker Airbus A380 from Narita Airport north of Tokyo, bound for Hawaii on Friday.
(NHK)
May 24
Many parts of Japan saw the mercury top 30 degrees Celsius on Thursday. Weather officials are warning of unseasonal high temperatures over the weekend.
(NHK)
May 22
Tokyo DisneySea has begun its largest expansion project ever.
(NHK)
May 21
The Cultural Affairs Agency on Monday announced 16 additions to its Japan Heritage list of tangible and intangible cultural properties that have been preserved based on unique regional histories and traditions, including narratives.
(Japan Times)
May 21
A special six-car Mickey Mouse-themed shinkansen bullet train has begun serving southwestern Japan's Kyushu region, with images of the beloved character splashed across its yellow livery and interiors.
(Kyodo)
May 21
ith tatami mats, noren curtains and a zen garden, this is one of the most stunning and affordable ways to travel in Japan.
(soranews24.com)
May 20
Japanese authorities raised the volcanic alert level for Mt Hakone on Sunday and warned people not to approach the crater, as seismic activity has been increasing in the popular hot-spring resort area near Tokyo.
(Japan Today)
May 19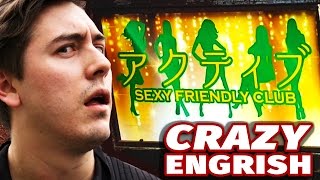 Imagine you are a Chinese tourist visiting Japan for the first time. Your travels take you to Osaka and the 40-story Umeda Sky Building, with its fine views of the city. After awhile, you look for the exit and are confronted with the following sign in Chinese: "Ni tui chu." ("You get out of here.")
(Nikkei)
---