The Former Chairman of Nissan Motor is free on bail. After spending over 100 days in custody, Carlos Ghosn posted nearly nine million dollars and walked out of a Tokyo detention center.
Ghosn stepped outside at around 4:30 PM on Wednesday, in disguise. He was wearing a worker's uniform, a cap and mask. He then got into a van and made his way to the office of one of his lawyers.
Ghosn is facing a number of bail conditions. The 64-year-old can't leave Japan. He's prohibited from contacting people involved with the case. Cameras will be watching who is coming and going from his residence. And he's restricted from using the internet.
Ghosn has been indicted for aggravated breach of trust and underreporting his compensation...charges he denies. The court made the decision to free Ghosn on bail on Tuesday. It was his third request but first with a new legal team he hired last month.
One of Ghosn's lawyers has a reputation for winning acquittals in high-profile cases. The team filed the request last week, pitching measures to ensure Ghosn won't flee or destroy evidence. Ghosn also needs court approval in advance to attend board meetings at Nissan or Renault.
He oversaw the alliance between those carmakers and Mitsubishi Motors. But following his arrest, Nissan and Mitsubishi ousted him as chairman. Renault kept him in the top post, but he eventually resigned in January.
カルロス・ゴーン被告の保釈は海外でも注目を集めています。 フランスでは保釈直後から複数のニュース専門チャンネルが速報しました。経済紙のレゼコーはゴーン被告がマスクと帽子で顔を隠して出てきたことについて、「痩せ細って疲れ切った男のイメージを撮られないためだ」と指摘しています。
Aug 10
The Tokyo Metropolitan Government says 331 new cases of the coronavirus had been confirmed as of 3 p.m. on Sunday.
(NHK)
Aug 10
Despite uncertainties from COVID-19, top Japanese corporations plan to invest 15.8% more in information technology in fiscal 2020 to keep up the wave of digitization across industries.
(Nikkei)
Aug 10
Unreported World is in Japan to meet some of the country's 'Junior Idols'.
(Unreported World)
Aug 10
Japan was blanketed by sweltering heat on Sunday. Temperatures in many areas rose above 35 degrees Celsius, putting people's health at risk.
(NHK)
Aug 10
Japanese Prime Minister Abe Shinzo says he will work to prevent the elderly and other vulnerable people from contracting the coronavirus to avoid declaring another state of emergency.
(NHK)
Aug 10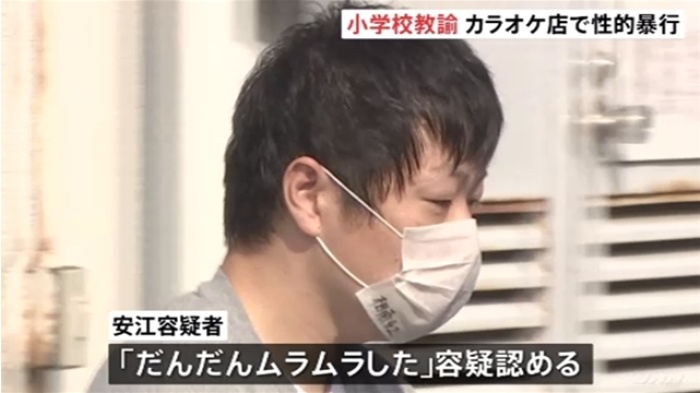 A search for a misplaced bag by a 37-year-old male teacher led to his arrest over the alleged rape of an intoxicated college student at a karaoke parlor in Sagamihara City, police said, reports the Asahi Shimbun (Aug. 9).
(tokyoreporter.com)
Aug 10
Mitsui O.S.K. Lines says it believes more than 1,000 tons of oil have leaked from a bulk carrier that ran aground off Mauritius in the Indian Ocean on July 25.
(NHK)
Aug 10
Japan's male smoking rate fell below 30 percent for the first time in 2019, slipping to 28.8 percent, down 2.3 percentage points from the previous study in 2016, according to a health ministry survey.
(Japan Today)
Aug 10
In a town with a dying population, we find hundreds of scarecrows, zero children, and a voice that I hope I never forget.
(Tokyo Lens)
Aug 10
People in the US will be able to watch Japanese pro baseball games live on cable TV and the internet soon.
(NHK)
---