The Former Chairman of Nissan Motor is free on bail. After spending over 100 days in custody, Carlos Ghosn posted nearly nine million dollars and walked out of a Tokyo detention center.
Ghosn stepped outside at around 4:30 PM on Wednesday, in disguise. He was wearing a worker's uniform, a cap and mask. He then got into a van and made his way to the office of one of his lawyers.
Ghosn is facing a number of bail conditions. The 64-year-old can't leave Japan. He's prohibited from contacting people involved with the case. Cameras will be watching who is coming and going from his residence. And he's restricted from using the internet.
Ghosn has been indicted for aggravated breach of trust and underreporting his compensation...charges he denies. The court made the decision to free Ghosn on bail on Tuesday. It was his third request but first with a new legal team he hired last month.
One of Ghosn's lawyers has a reputation for winning acquittals in high-profile cases. The team filed the request last week, pitching measures to ensure Ghosn won't flee or destroy evidence. Ghosn also needs court approval in advance to attend board meetings at Nissan or Renault.
He oversaw the alliance between those carmakers and Mitsubishi Motors. But following his arrest, Nissan and Mitsubishi ousted him as chairman. Renault kept him in the top post, but he eventually resigned in January.
カルロス・ゴーン被告の保釈は海外でも注目を集めています。 フランスでは保釈直後から複数のニュース専門チャンネルが速報しました。経済紙のレゼコーはゴーン被告がマスクと帽子で顔を隠して出てきたことについて、「痩せ細って疲れ切った男のイメージを撮られないためだ」と指摘しています。
Dec 06
The Japanese government approved 13.2 trillion yen ($121 billion) worth of public stimulus spending on Thursday, with the economy due for a total infusion of 26 trillion yen if private-sector and other outlays are factored in.
(Nikkei)
Dec 06
In a country where customer service is a point of pride, Amazon Japan is challenging the status quo by daring to leave packages at the door.
(Nikkei)
Dec 06
The Niigata District Court on Wednesday sentenced a 25-year-old man to life in prison for the sexual assault and murder of a 7-year-old schoolgirl last year.
(Japan Times)
Dec 06
Police in Saitama City have arrested a 51-year-old Iranian man on suspicion of killing his 50-year-old Iranian ex-wife in a park.
(Japan Today)
Dec 06
Tokyo 2020 organizers said on Thursday two more Olympic events, the triathlon and equestrian cross-country, have been rescheduled to earlier start times to combat the expected sweltering summer heat.
(Japan Today)
Dec 06
A senior member of a splinter group from Japan's largest crime syndicate has been arrested for allegedly shooting a member of the parent group in Kobe in August amid a gang feud, police said.
(Japan Today)
Dec 06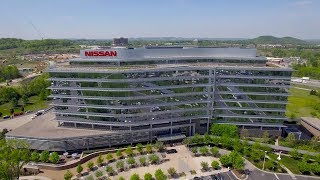 Nissan Motor Co. is making its U.S. factory and office employees take two days off without pay amid slumping sales.
(Japan Times)
Dec 06
As fireworks light up the winter night, scores of men, women and teenagers crying "washoi, washoi" haul the last of six towering, lantern-covered floats up a small hill and into the town center, the culminating moment of a Shinto festival that has evolved from a harvest thanksgiving into a once-a-year meeting between two local gods.
(Japan Today)
Dec 06
Afghan police say gunmen who killed a prominent Japanese doctor on Wednesday may have had a strong intent to kill, as they fired automatic rifles several times at him.
(NHK)
Dec 06
Dentsu Inc said Thursday it has again received a warning from labor authorities over its illegal overtime practices.
(Japan Today)
---