A Japanese health ministry panel has approved a clinical study to transplant cornea tissues developed from human iPS cells, or induced pluripotent stem cells.
The panel approved a plan by a group of researchers led by Osaka University Professor Koji Nishida on Tuesday.
The group plans to perform the transplants on four patients suffering cornea damage that could result in loss of vision. Researchers will monitor the safety and effectiveness of the procedure for one year.
The plan was approved on the condition that the group submit reports after the studies on two of the patients are completed.
The study is the first of its kind anywhere, and the sixth to win government approval for treatments using iPS cells. Previous approvals include treatments for retina disease, serious heart illness and Parkinson's disease.
Health ministry officials say there are not enough corneas for transplants as the number of donors has been decreasing. In Japan, about 1,600 people were waiting on cornea transplants as of March last year.
大阪大学の研究チームは、iPS細胞から角膜となる細胞を作り、患者の目に移植する臨床研究の計画を厚生労働省に提出していた。厚労省の専門部会は5日、患者に対しリスクなどを文書で詳細に説明することを条件に研究計画を了承した。
May 26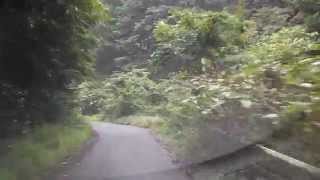 It was around 3 p.m. on a chilly day in December. The sky was overcast and the scent of rain hung in the air when Rina Kambayashi happened upon a creature she had never seen before.
(Japan Times)
May 24
Japan's new supercomputer Fugaku is set to begin operations around 2021 with the country aiming to regain the title of building the world's fastest computer, replacing its current supercomputer K, government-backed research institute Riken said Thursday.
(Japan Times)
May 23
Tokyo Electric Power Company has put on hold its plans to hire foreigners under a new type of work visa in decommissioning work at the crippled Fukushima Daiichi nuclear power plant.
(NHK)
May 20
Japanese seismologists believe that nearly 99 percent of their predictions related to massive earthquakes in the Pacific off central and western Japan are likely to prove wrong, a survey conducted by Kansai University showed Sunday.
(Kyodo)
May 20
Japanese Prime Minister Shinzo Abe and U.S. President Donald Trump are expected to sign an agreement on joint lunar exploration and other space-related projects when they meet here May 27, seeking to stay a step ahead of China and other rivals.
(Nikkei)
May 17
Japan's Hayabusa2 probe has aborted its descent to asteroid Ryugu after it reached around 50 meters above the surface. The probe was supposed to drop a marker on the asteroid to prepare for another landing.
(NHK)
May 11
Japan's weather bureau on Friday said the El Nino weather pattern was continuing, with an 80% chance it would stretch into the northern hemisphere summer.
(Japan Today)
May 10
Japan's space agency said Thursday 10 other smaller man-made craters had been found on an asteroid after its Hayabusa2 space probe produced an artificial crater last month as part of its mission to explore the origin of life and the evolution of the solar system.
(Japan Today)
May 04
A small rocket developed by a Japanese startup company was successfully launched on Saturday morning.
(NHK)
May 03
Japanese investigative sources say unidentified objects suspected to be drones have been spotted above several places in Tokyo, including an area near the Imperial Palace.
(NHK)
---