Former Nissan Motor chairman Carlos Ghosn walked out of detention wearing work clothes, a cap and a surgical mask after he was released on bail on Wednesday.
Sources say Ghosn's lawyers told the detention house that they wanted him dressed in a work uniform and driven away in a small van.
Images appear to show detention house officials surrounding Ghosn to hide him from reporters.
The facility says the officials were guarding Ghosn against unexpected occurrences and not trying to hide him.
It says Ghosn was guarded because he is a high-profile person. It also says he was released during regular visiting hours, and people were entering and leaving the building.
People have expressed mixed views about Ghosn's disguise on the Internet.
One said Ghosn shouldn't have worn a disguise, and that if he claims to be innocent, he should have left nobly in a Nissan car.
Another showed sympathy regarding Ghosn's situation, saying it's not ridiculous but normal. The person said there is nothing wrong with disguising oneself as a worker to deceive paparazzi.
French newspaper Le Figaro said in its online edition that Ghosn recalled that Napoleon the Third was disguised as a worker when he escaped from prison in 1846.
The paper said Ghosn got in a small van in disguise to trick reporters, but that they spotted him immediately.
The New York Times reported in its online edition that Ghosn's outfit looked like a crossing guard's uniform. The paper said he tried to sneak past a crowd of Japanese and foreign reporters who had been waiting for him for hours.
May 26
Temperatures rose across Japan on Saturday to highs usually not seen until the height of summer, causing hundreds of people to be taken to hospitals and prompting the weather agency to issue heatstroke warnings.
(Japan Today)
May 26
Japan's top trade negotiator with the United States has said both sides continue to differ on negotiations for a trade deal, adding that they need to work further to narrow the gap.
(NHK)
May 26
US President Donald Trump is scheduled to spend a full day with Prime Minister Shinzo Abe on Sunday, ahead of their summit on Monday.
(NHK)
May 26
In sumo, rank-and-file wrestler Asanoyama has clinched his first tournament title.
(NHK)
May 25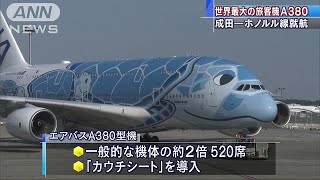 All Nippon Airways debuted flights of a double-decker Airbus A380 from Narita Airport north of Tokyo, bound for Hawaii on Friday.
(NHK)
May 24
The government will no longer use the term "lifelong singles" as a label for people who have not married by age 50, deeming the term inaccurate as Japanese are increasingly tying the knot later in life, officials said Thursday.
(Japan Today)
May 24
Many parts of Japan saw the mercury top 30 degrees Celsius on Thursday. Weather officials are warning of unseasonal high temperatures over the weekend.
(NHK)
May 24
Police in Japan are stepping up security for an upcoming visit by US President Donald Trump.
(NHK)
May 24
Japan's new supercomputer Fugaku is set to begin operations around 2021 with the country aiming to regain the title of building the world's fastest computer, replacing its current supercomputer K, government-backed research institute Riken said Thursday.
(Japan Times)
May 23
Kyoto Prefectural Police have arrested a 23-year-old male Australian national who is suspected of scrawling graffiti in dozens of locations in Kyoto City, reports Fuji News Network (May 22).
(tokyoreporter.com)
---