Three former executives of Tokyo Electric Power Company have pleaded not guilty to professional negligence in connection with the 2011 nuclear crisis at the Fukushima Daiichi power plant.
Former TEPCO Chairman Tsunehisa Katsumata and two former vice presidents were indicted on charges of professional negligence resulting in death and injury. All three have denied the charges.
Lawyers for the executives gave their closing argument at the Tokyo District Court on Tuesday.
The lawyers referred to an in-house report that management received three years before the accident. It said massive tsunami waves could hit Fukushima Daiichi, according to calculations based on the government's long-term assessment.
They said the basis for the calculations was unreliable and that it was standard procedure to hand the matter over to the Japan Society of Civil Engineers for further consideration. The defense team denied the executives put off countermeasures, adding that it was impossible for them to foresee and prevent the accident.
The trial, which began in June 2017, ended on Tuesday. The court is expected to deliver its sentence on September 19.
強制起訴された東京電力の旧経営陣の裁判の最終弁論で弁護側が改めて無罪を主張し、裁判は結審しました。判決は9月19日に言い渡される予定です。
Mar 23
A key part of the business model for convenience stores is their round-the-clock service. But a shortage of staffers is prompting some operators to consider shrinking their business hours.
(NHK)
Mar 22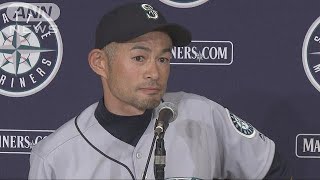 Japanese baseball legend Ichiro Suzuki of the US Major Leagues' Seattle Mariners has announced his retirement.
(NHK)
Mar 21
Cherry trees came into bloom Wednesday in the southwestern prefecture of Nagasaki, the first blooming of the "Somei Yoshino" variety in Japan this spring, according to the Japan Meteorological Agency.
(Japan Today)
Mar 21
Police on Wednesday arrested an American man on suspicion of fatally stabbing his Japanese wife at a court where they were to settle a divorce.
(Japan Today)
Mar 21
The unmanned space probe Hayabusa2 has detected small amounts of minerals containing water on the surface of the asteroid Ryugu, a Japanese research team has said.
(Japan Times)
Mar 20
The head of the Japanese Olympic Committee has announced he will step down when his term expires in June.
(NHK)
Mar 19
Japan's space probe operating on an asteroid some 340 million kilometers from Earth is preparing to study the asteroid's interior by creating an artificial impact crater.
(NHK)
Mar 19
Japanese rock singer Yuya Uchida died of pneumonia on Sunday. He was 79 years old.
(NHK)
Mar 16
Trains in and around the Japanese capital will run later into the night during the Tokyo 2020 Olympic Games to allow spectators to get home easily from events.
(NHK)
Mar 16
Chiba Prefectural Police on Friday announced the arrest of a 38-year-old man over the alleged theft of children's slippers from schools across the country, reports the Asahi Shimbun
(tokyoreporter.com)
---