Toyota Motor Corp. said Tuesday it will jointly develop a rover to be sent to the moon in 2029, amid fierce global competition to explore Earth's natural satellite.
Toyota unveiled the project with the Japan Aerospace Exploration Agency to build a rover that can be powered by fuel cells and enable astronauts to live inside it for a certain period without wearing space suits, in what would be the first such development in the world.
JAXA is planning to send manned missions to the moon between 2029 and 2034.
"It is the greatest joy for engineers to be involved in projects on the surface of the moon. I'm really excited," Shigeki Terashi, an executive vice president of Toyota, told a symposium held by JAXA in Tokyo.
The rover is planned to be 6 meters long, 5.2 meters wide and 3.8 meters high, with a living space of 13 square meters for up to four people, according to their study.
The tie-up comes at a time of growing international competition in lunar exploration.
JAXA=宇宙航空研究開発機構が計画しているオールジャパンでの有人月面探査に、トヨタ自動車が探査車の開発で参加することが12日に発表された。探査車は、全長6メートル、幅5.2メートル、高さ3.8メートルとマイクロバス2台分の大きさ。
Mar 23
A key part of the business model for convenience stores is their round-the-clock service. But a shortage of staffers is prompting some operators to consider shrinking their business hours.
(NHK)
Mar 23
A member of a sister group of the popular all-girl band AKB48 on Friday criticized the outcome of a probe into an assault against her as "lies," as the group's management company revealed the result.
(Japan Today)
Mar 23
The number of foreign residents in Japan had risen 6.6 percent at the end of 2018 from a year earlier, to reach a record high of some 2.73 million, Justice Ministry data showed on Friday.
(Japan Times)
Mar 22
The cherry blossom season officially arrived in Tokyo on Thursday after officials from the Meteorological Agency confirmed that more than five blossoms had opened on a Somei-Yoshino cherry tree at Yasukuni Shrine in Chiyoda Ward.
(Japan Times)
Mar 22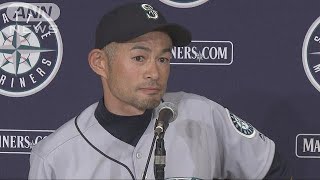 Japanese baseball legend Ichiro Suzuki of the US Major Leagues' Seattle Mariners has announced his retirement.
(NHK)
Mar 21
Cherry trees came into bloom Wednesday in the southwestern prefecture of Nagasaki, the first blooming of the "Somei Yoshino" variety in Japan this spring, according to the Japan Meteorological Agency.
(Japan Today)
Mar 21
Police on Wednesday arrested an American man on suspicion of fatally stabbing his Japanese wife at a court where they were to settle a divorce.
(Japan Today)
Mar 21
The unmanned space probe Hayabusa2 has detected small amounts of minerals containing water on the surface of the asteroid Ryugu, a Japanese research team has said.
(Japan Times)
Mar 21
Police on Thursday arrested a 14-year-old junior high school boy on suspicion of attempted murder after he stabbed a classmate at their school in Saijo, Ehime Prefecture.
(Japan Today)
Mar 20
The head of the Japanese Olympic Committee has announced he will step down when his term expires in June.
(NHK)
---