The former CEO of Olympus, who blew the whistle in 2011 on a massive accounting scandal at the medical equipment maker, has won a London court battle over alleged wrongdoing linked to his £64 million (¥9.4 billion) pension.
The Olympus U.K. subsidiary KeyMed sued Michael Woodford and former company director Paul Hillman in 2016, alleging they had breached their duties as directors and trustees of a defined benefit pension plan and conspired to maximize their pension benefits by unlawful means.
London High Court Judge Marcus Smith said Monday he saw no evidence of dishonest or improper conduct by the company veterans, adding that any failings identified by KeyMed could be attributable to "an innocent failure of process" in a busy company.
"In these circumstances, I find that the defendants acted honestly and did not breach the duties … dishonestly or at all," he said in a judgment.
Woodford, who joined KeyMed as a 20-year-old salesman in 1981 and rose through the ranks to become Olympus' first foreign chief executive in 2011, was fired two weeks into the top job after persistently querying unexplained payments. He then alerted global authorities and the media.
Olympus initially said Woodford was fired for failing to understand its management style and Japanese culture. But the company later admitted it had used improper accounting to conceal investment losses, and restated years of financial results. In September 2012, the company and three former executives pleaded guilty in Japan to cover-up charges.
Jul 20
Asahi Group Holdings, Japan's biggest brewer, has struck a deal to acquire leading Australian player Carlton and United Breweries.
(Nikkei)
Jul 20
Japan, China and six other economies of the North Pacific Fisheries Commission agreed for the first time Thursday to set annual catch quotas for saury, aimed at addressing fishery resource depletion.
(Japan Times)
Jul 17
Over two weeks of cloudy and rainy days in Tokyo and nearby areas has resulted in higher vegetable prices and sluggish sales of summer clothing.
(Japan Times)
Jul 17
U.S. investment firm Blackstone Group will spend over 100 billion yen ($926 million) to buy distribution centers in Japan, seeing room for growth in the country's relatively small e-commerce market, Nikkei has learned.
(Nikkei)
Jul 15
Japan's 100-yen shops are stepping up store openings as they continue to gain ground among thrifty consumers, with supermarkets and drugstores seeking them out as tenants to draw customers, shifting the dynamic in the nation's retail landscape.
(Nikkei)
Jul 13
Japanese cryptocurrency exchange operator Bitpoint has lost 3.5 billion yen ($32 million) in a hacking attack, parent company Remixpoint announced on Friday.
(Nikkei)
Jul 12
Japan's national mint has begun making the first coins featuring the new era name Reiwa.
(NHK)
Jul 12
Seoul has pointed to its interceptions of illegally exported sensitive materials to discredit Japan's claim that South Korea lacks a proper monitoring regime, prompting an immediate rebuttal from Tokyo, as bilateral relations appear to plumb another low.
(Nikkei)
Jul 10
South Korea has criticized Japan at a meeting of the World Trade Organization over Tokyo's tighter export requirements for some high-tech materials.
(NHK)
Jul 10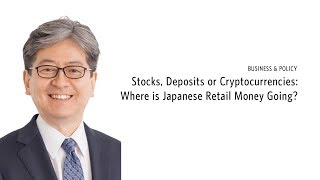 Japan's three biggest online brokerages are in a race to lower trading fees, opting to eliminate minimum charges levied on U.S. stock trades.
(Nikkei)
---