As part of an effort to streamline markets and attract more investors, the Tokyo Stock Exchange may demote about a third of its largest listed companies and cut down the bourses it operates to three from four, according to media reports.
A TSE advisory panel is expected to compile a report by the end of March after examining public comments on structural reforms for the $5.7 trillion equity market. The reported changes would demote hundreds of companies from the TSE's first section, investors say.
The exchange included 2,137 companies as of Friday, double the number in 1990, according to the exchange's parent, Japan Exchange Group Inc.
"It's good to reduce the number of companies in the TSE's first section," said Kazuyuki Terao, the chief investment officer of Allianz Global Investors' Japanese unit. "A lot of investors are using the Topix as a benchmark for their investments and the number of the constituents in the Topix is too many."
The TSE may raise the minimum market-cap requirement to remain listed on the first section to ¥25 billion from ¥2 billion, and require that companies disclose filings in English, the Nikkei financial newspaper said Friday. Kyodo News reported the panel plans to recommend reducing the number of exchanges.
Jul 20
Asahi Group Holdings, Japan's biggest brewer, has struck a deal to acquire leading Australian player Carlton and United Breweries.
(Nikkei)
Jul 20
Japan, China and six other economies of the North Pacific Fisheries Commission agreed for the first time Thursday to set annual catch quotas for saury, aimed at addressing fishery resource depletion.
(Japan Times)
Jul 17
Over two weeks of cloudy and rainy days in Tokyo and nearby areas has resulted in higher vegetable prices and sluggish sales of summer clothing.
(Japan Times)
Jul 17
U.S. investment firm Blackstone Group will spend over 100 billion yen ($926 million) to buy distribution centers in Japan, seeing room for growth in the country's relatively small e-commerce market, Nikkei has learned.
(Nikkei)
Jul 15
Japan's 100-yen shops are stepping up store openings as they continue to gain ground among thrifty consumers, with supermarkets and drugstores seeking them out as tenants to draw customers, shifting the dynamic in the nation's retail landscape.
(Nikkei)
Jul 13
Japanese cryptocurrency exchange operator Bitpoint has lost 3.5 billion yen ($32 million) in a hacking attack, parent company Remixpoint announced on Friday.
(Nikkei)
Jul 12
Japan's national mint has begun making the first coins featuring the new era name Reiwa.
(NHK)
Jul 12
Seoul has pointed to its interceptions of illegally exported sensitive materials to discredit Japan's claim that South Korea lacks a proper monitoring regime, prompting an immediate rebuttal from Tokyo, as bilateral relations appear to plumb another low.
(Nikkei)
Jul 10
South Korea has criticized Japan at a meeting of the World Trade Organization over Tokyo's tighter export requirements for some high-tech materials.
(NHK)
Jul 10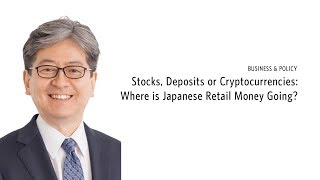 Japan's three biggest online brokerages are in a race to lower trading fees, opting to eliminate minimum charges levied on U.S. stock trades.
(Nikkei)
---