Rarely a week passes without hearing about a new type of robot created in Japan. Every other country of the world is wondering how Japan has managed to become a leading technological power.
The answer is simple, yet extremely complex. All technological advancements that Japan has made among time were a solution to the problems that the country and its population were facing. Japan was one of the first countries to understand the true power of technology and has embraced its benefits. Therefore, the country has started to invest in technological innovation early in time. That is how nowadays Japan is qualified as one of the most powerful tech giants all over the world.
Fast infrastructure
Perhaps the most well-known aspect of the technological innovation which can be found in Japan is its fast infrastructure. The first high-speed train, or so-called bullet train, was built in Japan. The line was built between two massive hubs, Tokyo and Osaka, and was inaugurated in 1964. The high-speed train has carried around 10 billion riders since its inauguration and has an incontestable record of safety as there have not been any fatal derailments or collisions. Moreover, the average delay of the high-speed train is 36 seconds. The so-called Shinkansen is not only an outstanding symbol of Japan's technological innovation and efficiency, but it has also brought notable benefits to the economy of the country. As only 20 percent of the country's land is habitable, the high-speed train was an amazing solution for workers to live in distant areas and easily commute to the metropolis such as Tokyo in just a few hours. Also, another benefit which Japan has received is the booming tourism. Tourists who often come to large cities are more likely to visit also relatively underdeveloped areas increasing the local economy in those places.
Workforce automation
In the last several years, robots have become a must-have solution to the chronic labor shortage. Japan's overall population has started to decline rapidly which has created a problem in the labor market. Nowadays, robots which are able to perform jobs in almost every industry have become a must. Studies show that right now, 49 percent of the Japanese jobs are automatable. The job vacancies at its highest require Japan to either accept large numbers of immigrants or rely on automation. Therefore, Japan's combination of artificial intelligence and robots is the answer to the rapidly shrinking labor force. Workforce automation has completely redefined human labor and work style in some services and industries. While some countries are worrying that automation can negatively impact the need for the human workforce and have tremendous consequences on the population and overall economy, for Japan it was a necessity well embraced. Workforce automation did not only help the country to cover the human workforce that was needed. But it has also helped the employees to work more productively and efficiently. For example, repetitive manufacturing tasks, as well as lifting heavy materials in the construction industry do no longer affect the employees with the help of a robotic arm. Moreover, business automation with robots and artificial intelligence triggers improved product quality and productivity which allows companies to stay ahead of their competition. Therefore, the association of Japan's labor force with robotics has brought success and large gains in industrial productivity.
Automation boosts wages and economic growth
Although the process of Japan's workforce automation has started as a solution to a problem, evidence shows that it has brought the country unexpected economic growth. The continued advance of robotics and artificial intelligence boost the economy of Japan. Although the shrinking labor force would be expected to lead to a substantial decline in labor shares, rising inequality, and unemployment, automation could boost wages and economic growth. By filling the labor gap, robotics and AI brings higher outputs and greater income by eliminating the need for replacement of the human workforce and through increased productivity.
Environmental problems solved with technological advancements
There is no doubt that nowadays, every country is dealing with heavy environmental problems. From global warming to extreme heavy pollution and extreme weather changes are all affecting countries from all over the world. However, Japan struggled with two major environmental problems for a long time which has influenced them to seek solutions for them with technology innovations. Heavy air pollution and extreme meteorological phenomena such as earthquakes and tsunamis are the most common environmental issues that Japan is facing. However, once again, the country is relying on technology innovation to help its population deal easier with those conditions. Japan was one of the first countries to implement regulations and approaches for environmental concerns. In order to reduce air pollution and secure the health and safety of its citizens, diesel vehicles whose emission levels were not conforming to the standards were prohibited in traffic. Automation was heavy introduced in the production of electric vehicles and hybrid vehicles to meet the demand of the population for those low-emission cars.
Also, the country has frequently faced environmental phenomena which have caused various hazards. Numerous earthquakes and tsunamis have destroyed thousands of properties and buildings living the country and the population in despair. However, Japan has understood that as Mother Nature cannot be controlled, it needs to find a solution to reduce the consequences of these conditions that the country is exposed to often. Therefore, the construction industry has been significantly improved with automation and robotics to increase its productivity in case of the consequences of natural disasters will hit the country again. Automated building construction systems have been developed in many Japanese companies to increase the speed of the construction works and for improved productivity.
In the last several years, Japan has undoubtedly become a leader in innovation and technology. Japan's progress in automation, use of robots, and integration of artificial intelligence with daily living is likely to continue to thrive better than in many other advanced economies. It is a fascinating country which has become a technological superpower being focused on the scope for revolutionary development.
Oct 18
The first solar-powered cars to complete a 3,000-kilometer endurance race across Australia reached the finish line in Adelaide on Thursday, with Japan's Tokai University Solar Car Team coming in second place.
(Kyodo)
Oct 17
Venomous fire ants could spread in Japan, as the recent discovery of about 50 queen ants at a Tokyo port suggests the invasive alien insect from South America has likely taken root, according to an analysis by a national research institute.
(Kyodo)
Oct 12
As others automakers plan battery-powered SUVs and trucks, Toyota Motor Corp.'s vision for the future of driving remains a hydrogen-sipping sedan.
(Japan Times)
Oct 11
The world's first cloned cow has died of old age at a research center in central Japan at the age of 21 years and three months, local officials said Thursday.
(Kyodo)
Oct 05
Japan's space agency says its Hayabusa2 spacecraft has released a small rover that will land on the surface of an asteroid as part its final mission before heading back to Earth.
(Japan Today)
Oct 04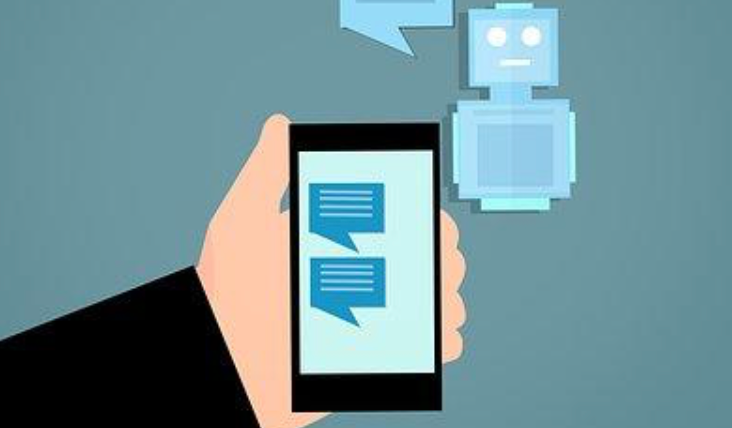 人工知能(AI)という言葉を聞いた時に、何を思い浮かべますか?人間と似たロボットを思い浮かべる方もいるかと思われます。
(newsonjapan.com)
Oct 02
A baby sea lion that was missing since last week has been found safe at a zoo in Osaka City, western Japan.
(NHK)
Oct 02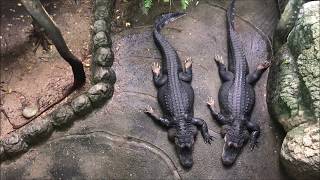 More than 330 coins were found in the stomach of a dead alligator in a central Japan zoo in May, apparently having been swallowed over a span of decades as visitors tossed spare change into the pond while making a wish.
(Kyodo)
Oct 01
The last remaining pager service in Japan is being terminated on Monday.
(NHK)
Sep 29
Kounotori8, Japan's unmanned cargo spaceship loaded with supplies, docked at the International Space Station at an altitude of about 400 kilometers Saturday, the country's space agency said.
(Japan Times)
---