A Japanese court on Wednesday acquitted a man of illicitly operating computer software after he embedded a program in his website to mine cryptocurrency using the computers of site visitors.
The Yokohama District Court ruled that it would be "excessive" to punish the 31-year-old website designer, who was indicted for operating the Coinhive program without the knowledge or permission of people visiting his site, saying that the program could not be considered a computer virus.
His action "does not constitute a crime as we cannot say embedding the program was socially unacceptable," said Presiding Judge Toshihiro Homma in handing down the ruling.
Prosecutors sought a fine of 100,000 yen, claiming the man operated the program without obtaining the consent of site visitors who were unaware their computers were being used, increasing their electricity usage.
The defense called for his acquittal, arguing the program was not intended to cause damage to people's personal computers or leak private information.
The ruling did recognize the program had an impact on visitors but said it was minor.
ウェブデザイナーの男性が他人のパソコンを使って仮想通貨を獲得するプログラムを無断でサイトに設置したとして、いわゆる「コンピューター・ウイルス罪」に問われた裁判で、横浜地裁は男性に無罪判決を言い渡しました。
May 26
Temperatures rose across Japan on Saturday to highs usually not seen until the height of summer, causing hundreds of people to be taken to hospitals and prompting the weather agency to issue heatstroke warnings.
(Japan Today)
May 26
Japan's top trade negotiator with the United States has said both sides continue to differ on negotiations for a trade deal, adding that they need to work further to narrow the gap.
(NHK)
May 26
US President Donald Trump is scheduled to spend a full day with Prime Minister Shinzo Abe on Sunday, ahead of their summit on Monday.
(NHK)
May 26
In sumo, rank-and-file wrestler Asanoyama has clinched his first tournament title.
(NHK)
May 25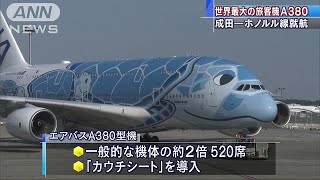 All Nippon Airways debuted flights of a double-decker Airbus A380 from Narita Airport north of Tokyo, bound for Hawaii on Friday.
(NHK)
May 24
The government will no longer use the term "lifelong singles" as a label for people who have not married by age 50, deeming the term inaccurate as Japanese are increasingly tying the knot later in life, officials said Thursday.
(Japan Today)
May 24
Many parts of Japan saw the mercury top 30 degrees Celsius on Thursday. Weather officials are warning of unseasonal high temperatures over the weekend.
(NHK)
May 24
Police in Japan are stepping up security for an upcoming visit by US President Donald Trump.
(NHK)
May 24
Japan's new supercomputer Fugaku is set to begin operations around 2021 with the country aiming to regain the title of building the world's fastest computer, replacing its current supercomputer K, government-backed research institute Riken said Thursday.
(Japan Times)
May 23
Kyoto Prefectural Police have arrested a 23-year-old male Australian national who is suspected of scrawling graffiti in dozens of locations in Kyoto City, reports Fuji News Network (May 22).
(tokyoreporter.com)
---