Many Japanese companies rushed Monday to secure business opportunities with the unveiling of the new imperial era name that will be used from May 1, preparing or releasing products inscribed with the two Chinese characters "Reiwa."
Just 2 minutes and 27 seconds after the televised announcement of the era name, a precision parts manufacturer in Hiroshima Prefecture began accepting orders on its homepage for tin sake cups laser printed with the new era name.
"We're happy because our goal was to launch products within 3 minutes. We hope our customers will use them on a daily basis," said Shinichi Ikeda, an official of Castem Co.
The company had been hoping to become one of the fastest businesses to produce items in tribute to the new imperial era, which will follow Emperor Akihito's abdication on April 30.
A "gengo" era name is used for the length of an emperor's reign and a change of era is an important event in Japan as gengo are used in minting coins and producing calendars and official documents, among other purposes. The Gregorian calendar is also widely used in the country.
Jan 20
The founder of retail giant Lotte Holdings has died.
(NHK)
Jan 19
Netflix, the streaming service that has shaken up Hollywood, has unleashed its brand of big-budget disruption in Japan's TV industry.
(Nikkei)
Jan 19
Toshiba Corporation says it has confirmed that there were irregularities involving fictitious transactions at a subsidiary. The manufacturer is in the process of reconstructing its business.
(NHK)
Jan 18
Japan's SoftBank Group Corp. has offered to invest between $30 billion and $40 billion in the development of the new Indonesian capital on Borneo Island, a close aide of President Joko "Jokowi" Widodo said Friday.
(Kyodo)
Jan 18
Carlos Ghosn, the former Nissan Motor chairman-turned-fugitive, strongly implied to French media that Japanese people aided his epic escape.
(Nikkei)
Jan 17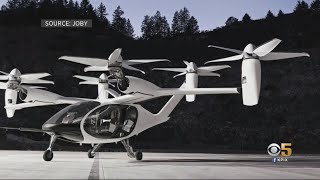 Toyota Motor Co. is investing $394 million (¥43.3 billion) in Joby Aviation, one of a handful of companies working toward the seemingly implausible goal of making electric air taxis that shuttle people over gridlocked highways and city streets.
(Japan Times)
Jan 17
On a chilly evening last month, tens of thousands of people gathered at the Saitama Super Arena near Tokyo, one of Japan's biggest live music venues. People of all ages were thrilled to witness rock legends in action: Ireland's U2.
(Nikkei)
Jan 15
The number of corporate bankruptcies in Japan increased in 2019 for the first time in 11 years, affected by a consumption tax hike, labor shortages and a series of natural disasters, a credit research agency said Tuesday.
(Japan Today)
Jan 13
Nikka Whisky Distilling's last aged products on the market will soon vanish from shelves as surging demand for Japanese whisky dries up casks across the nation.
(Nikkei)
Jan 11
A survey by a private research firm has found that a record number of Japanese companies went bankrupt last year due to a shortage of workers.
(NHK)
---