Cloud gaming is generating a lot of hype with tech giants Google and Microsoft going all-in on the technology. However, in Japan cloud gaming has been a thing for years and while it is not mainstream, developers are increasingly looking for ways to allow players to access titles.
This is all being done on the humble Nintendo Switch.
Yes, Nintendo's popular console does not really have the hardware to play AAA games natively, but that's the beauty of cloud gaming. The Switch is not handling any of the processing and instantly becomes the perfect cloud gaming vessel. With the Nintendo switch you can play games, browse the internet by visiting betbonuscode.jp, watch movies, and listen to music. The device is also mobile and built for gaming with integrated controls.
Last month, Google announced its Stadia service, while Microsoft has been developing its Project xCloud solution since last year. Both are fleshed out cloud gaming platforms that promise much plenty for the near future. In Japan, the implementation of cloud gaming has been more understated, but wholly functional.
Cloud gaming allows users to play games on devices that would normally not have the power to run them, while also bringing cross-platform gaming to mobile. For example, smartphones cannot play triple A console or PC titles, but through cloud gaming will be able to host the games. All processing and data is housed in datacenters.
In Japan, the Nintendo Switch supports games being streamed directly from developers. This is not a new development either as Square Enix launched Final Fantasy XIII as a streaming title on the iPhone way back in 2015. Google and Microsoft may be claiming to be cloud gaming leaders, but Japanese developers have been in the business for years.
Capcom entered the cloud gaming market last May with the release of Resident Evil 7 over the cloud, while Ubisoft released Assassin's Creed Odyssey on the Switch eShop in Japan the very same day it arrived for consoles. Both games leverage the GameCloud streaming platform Ubitus, which can be used on smartphones and the Switch.
Japan can deliver cloud gaming thanks to its consistent high-speed internet connections. On the Nintendo Switch Assassin's Creed Odyssey looks as good as it ever has, highlighting how cloud gaming negates the hardware being used.
Despite Japan leading the way in cloud gaming, gamers must pay a lot to access titles. For example, Odyssey is available for 9,072 yen which is more expensive of a standard console game. It is worth noting for that price the customer will not even own the game as it is only accessible for 730 days.
Jun 13
The Diet on Wednesday passed a bill requiring dog and cat breeders to microchip animals, and owners to voluntarily do the same to their pets, in a bid to reduce the number of strays.
(Japan Times)
Jun 12
Japan's westernmost point has moved further west by about 110 meters, after it was decided to include an ocean rock on official maps.
(NHK)
Jun 12
The Tokyo Metropolitan Government is set to launch a subsidy to help prevent accidents involving elderly drivers.
(NHK)
Jun 09
A fleet of vessels will depart from Kushiro, Hokkaido, on July 1 as Japan resumes commercial whaling following a three-decade hiatus after the government announced its withdrawal from the International Whaling Commission in December, a local fishery source said Friday.
(Japan Times)
Jun 05
Japan plans to make it mandatory to charge for plastic shopping bags at supermarkets, convenience stores, drugstores and department stores as the country combats marine pollution by plastic waste.
(Japan Today)
Jun 04
Japan's government will allow NTT Docomo and its three major mobile rivals to set up 5G base stations on traffic signals, hoping to reduce the cost and time it takes to roll out the ultrafast networks by taking advantage of the nation's high density of traffic lights.
(Nikkei)
Jun 02
Police in Japan are spending more time than ever before on marijuana-related crimes. But elsewhere in the world, governments are legalizing the drug... and the buzz is building.
(NHK)
Jun 01
Japan is moving to introduce legislation that would oblige pet shops, breeders and other sellers of cats and dogs to implant the animals with electronic chips. The system will be used to track down the owners of stray pets.
(NHK)
May 26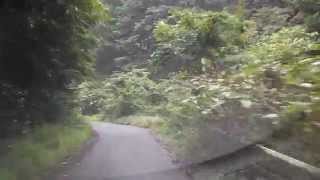 It was around 3 p.m. on a chilly day in December. The sky was overcast and the scent of rain hung in the air when Rina Kambayashi happened upon a creature she had never seen before.
(Japan Times)
May 24
Japan's new supercomputer Fugaku is set to begin operations around 2021 with the country aiming to regain the title of building the world's fastest computer, replacing its current supercomputer K, government-backed research institute Riken said Thursday.
(Japan Times)
---