The ousted Chairman of Nissan says what's happening around him is a conspiracy. Carlos Ghosn's lawyers released a video of him addressing the public for the first time. It was filmed before his latest arrest last week.
As he has in the past, he repeatedly proclaimed his innocence and didn't get into details of the charges.
Ghosn said in the roughly eight-minute video, "I'm innocent of all the charges that have been brought against me. And I'm also innocent of all the accusations that came around these charges that are all biased, taken out of context, twisted in a way to paint a personage of greed, and a personage of dictatorship."
He defends his management and says the allegations against him are a result of conspiracy and backstabbing.
Ghosn says that stemmed from fear that Nissan's autonomy would be threatened by its alliance with French carmaker Renault.
Ghosn also said, "We're talking about people who really played dirty game into what's happening. But hopefully the truth will happen and the facts will happen. "
Ghosn's lawyers say, with his consent, they edited out his mention of specific names.
He also accuses the executives of poorly managing the company and not having a vision for the future.
Ghosn stresses his love for the company and Japan and finishes by saying his biggest hope is to have a fair trial so he can be "vindicated."
Ghosn's lawyer Junichiro Hironaka criticized authorities for arresting his client for a fourth time. Last year he was detained and spent more than 100 days in jail before being granted bail.
Hironaka said, "If someone is released on bail and re-arrested, his mental and physical state suffers tremendously. The re-arrest was aimed at putting illegitimate pressure on Mr. Ghosn to crush him."
Hironaka said Ghosn's release on bail meant there was no concern of him fleeing or destroying evidence.
He said his team will appeal to Japan's Supreme Court on Wednesday.
Ghosn has been indicted for misappropriating corporate funds and underreporting his compensation. His latest arrest could lead to further charges.
前日産自動車会長のカルロス・ゴーン容疑者(65)の弁護人は9日、日本外国特派員協会(東京)で記者会見し、会社法違反(特別背任)の疑いで再逮捕される前に撮影した動画を公開した。
Jun 18
Japanese e-commerce giant Rakuten and supermarket chain Seiyu are starting a drone delivery service for summer visitors to an island off Yokosuka, near Tokyo.
(NHK)
Jun 17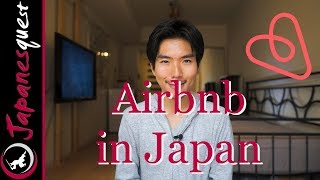 The number of private lodgings in Japan has increased eightfold since the law legalizing them took effect a year ago to relieve a shortage of hotel rooms in the wake of the inbound tourism boom, according to data released by the government.
(Japan Today)
Jun 17
Japanese manga needs a new superhero. Battered by a shrinking population and changing consumer tastes, the once undisputed champion of the country's pop culture is on the ropes as readership plummets.
(Nikkei)
Jun 15
A Japanese firm has shelved an advertising campaign intended to promote gender equity at home after its #beWHITE hashtag sparked concern about racial sensitivities.
(Japan Today)
Jun 13
Food delivery staff working in Japan for ride-hailing company Uber Technologies Inc said Wednesday they plan to form a labor union in a bid to improve what they see as disadvantageous treatment for being classified as independent contractors rather than employees.
(Japan Today)
Jun 12
More than 60 percent of women in Japan have experienced the enforcement rules calling for the wearing of heels in the workplace or while job-hunting, or have witnessed others being forced to wear them, according to a survey conducted by a Japanese business website, which also reported the findings Tuesday to a Diet discussion.
(Japan Today)
Jun 12
Keidanren, the Japan Business Federation, says major companies are planning to trim summer bonuses this year.
(NHK)
Jun 12
Japan's leading instant noodle company is joining the fight against pollution. Nissin Food Products says it will redesign its containers to use less petroleum-based products and more so-called bio-plastic, derived from plants.
(NHK)
Jun 11
Japan is bringing in more foreign workers to help address a labor shortage, and the government wants to make sure Tokyo and other major cities are not the only places that benefit from the additional manpower.
(Nikkei)
Jun 10
Japanese Finance Minister Taro Aso met with U.S. Treasury Secretary Steven Mnuchin on Sunday, as their countries have been discussing a bilateral trade deal with a focus on whether it could involve a provision to prevent competitive currency devaluation.
(Japan Today)
---