The top executives from Nissan Motor, Mitsubishi Motors and Renault have convened for the first meeting of the auto alliance's new oversight body.
It was held on Friday at Renault's headquarters outside Paris. Nissan President and CEO Hiroto Saikawa, Mitsubishi CEO Osamu Masuko, Renault Chairman Jean-Dominique Senard, and Renault CEO Thierry Bollore were in attendance.
Renault released a photo of the executives. The caption says, "The potential of the Alliance must now be valued properly, and that's in our hands. It's up to us to define our future."
The three auto firms decided last month to launch the four-member board to oversee the alliance's operations.
Previously, former Nissan chairman Carlos Ghosn headed the three firms.
The four executives face the challenge of spelling out concrete steps to enhance cooperation within the alliance.
Last month, the Financial Times reported that Renault intends to proceed with merger talks with Nissan.
Jun 15
A Japanese firm has shelved an advertising campaign intended to promote gender equity at home after its #beWHITE hashtag sparked concern about racial sensitivities.
(Japan Today)
Jun 13
Food delivery staff working in Japan for ride-hailing company Uber Technologies Inc said Wednesday they plan to form a labor union in a bid to improve what they see as disadvantageous treatment for being classified as independent contractors rather than employees.
(Japan Today)
Jun 12
More than 60 percent of women in Japan have experienced the enforcement rules calling for the wearing of heels in the workplace or while job-hunting, or have witnessed others being forced to wear them, according to a survey conducted by a Japanese business website, which also reported the findings Tuesday to a Diet discussion.
(Japan Today)
Jun 12
Keidanren, the Japan Business Federation, says major companies are planning to trim summer bonuses this year.
(NHK)
Jun 12
Japan's leading instant noodle company is joining the fight against pollution. Nissin Food Products says it will redesign its containers to use less petroleum-based products and more so-called bio-plastic, derived from plants.
(NHK)
Jun 11
Japan is bringing in more foreign workers to help address a labor shortage, and the government wants to make sure Tokyo and other major cities are not the only places that benefit from the additional manpower.
(Nikkei)
Jun 10
Japanese Finance Minister Taro Aso met with U.S. Treasury Secretary Steven Mnuchin on Sunday, as their countries have been discussing a bilateral trade deal with a focus on whether it could involve a provision to prevent competitive currency devaluation.
(Japan Today)
Jun 07
Airbnb Inc. says it's back in business in Japan, a year after stricter short-term lodging regulations forced it to freeze a major portion of its listings in the country.
(Japan Times)
Jun 05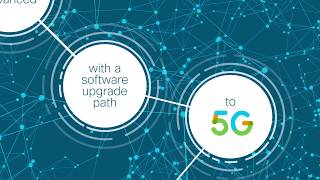 E-commerce group Rakuten, Japan's newest wireless carrier, will partner with information technology group NEC to install roughly 16,000 low-cost 5G base stations across the country over five years, Nikkei has learned.
(Nikkei)
Jun 05
With Japan's annual shareholders meetings season coming up later this month, institutional investors are ramping up pressure on companies to appoint more and better external directors who can improve corporate governance.
(Nikkei)
---