Airbnb and other home-sharing services are recovering in Japan in the wake of strict regulations introduced almost a year ago, and some industry experts say there is more room to flourish, especially in rural areas.
According to the Japan Tourism Agency, 14,701 minpaku, or private lodgings, were registered with local authorities as of March 15, 2019 -- a hefty increase from the 2,210 listed as of June 15, 2018, when the new rules were implemented.
The number of rooms currently registered with the JTA is still only about 20% of the 62,000 homes listed on Airbnb just before the new law hit the market. Airbnb was forced to remove nearly 80% of its listings because hosts had not registered with the local government; thousands of users saw their existing bookings canceled.
But new projections from Fuji Keizai Networks, a leading information provider, show the home-share market almost doubling by 2020 from 2018, suggesting a full recovery. Chris Lehane, global head of policy and public affairs for Airbnb, confirms its listings are on a recovery track and says the tone of its discussions with the government has changed. Last June, he says, the government was "pushing for us to respect legal structure," whereas now they are "talking about moving forward."
The strict rules were designed to protect Japan's hotel industry, says Takayuki Miyajima, a senior economist at Mizuho Research Institute. The regulations cap the time owners can rent out their homes to 180 days a year. The private lodgings are also subject to local regulations, which can vary from place to place. In the city of Kyoto, for example, hosts can operate only from mid-January to mid-March.
The Airbnb "shock" rattled travelers, most of whom were foreign tourists. According to data from the JTA, some 80% of guests at Airbnb and its rivals are from overseas.
Aug 21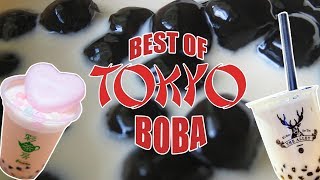 Japan's current bubble tea craze has sent tapioca imports soaring to meet the demand for the drink made with cold milk and tapioca balls.
(Asahi)
Aug 21
Japan has approved shipments of a high-tech material to South Korea for the second time since imposing export curbs last month, two sources told Reuters news agency, ahead of talks between government officials this week to resolve a bitter dispute stemming from their wartime past.
(aljazeera.com)
Aug 21
Up to 3.41 million people, accounting for about 5 percent of Japan's total labor force, are estimated to be working as freelancers, according to a recent survey conducted by the government.
(Japan Times)
Aug 18
Japan will tighten control over foreign investments in domestic companies involved in semiconductors and other high-tech industries by focusing on the purchase of shares that carry voting rights, Nikkei learned Saturday.
(Nikkei)
Aug 10
LCD maker Japan Display has escaped immediate bankruptcy by lining up 80 billion yen ($758 million) in aid from Chinese investors, but the company remains dogged by uncertainty over the long-delayed rescue.
(Nikkei)
Aug 10
Japan's economy grew at a faster-than-expected clip in the second quarter, official data showed on Friday, helped by celebrations to usher in a new imperial era.
(Japan Today)
Aug 10
Earnings season in Japan is highlighting a recent plunge in inbound spending and its impact on drugstore chains, cosmetics makers and department stores previously favored by big-spending Chinese tourists.
(Nikkei)
Aug 09
To much of the world Japan is the home of video games.
(newsonjapan.com)
Aug 08
Japan Post Bank appears set to place a limit on over-the-counter international cash transfers to better address money laundering.
(NHK)
Aug 07
A government panel decided Tuesday to end Saturday delivery for standard mail to deal with a labor shortage at Japan Post Co and a drop in demand due to increased use of the internet.
(Japan Today)
---