Former Nissan Motor Chairman Carlos Ghosn walked out of jail on Thursday night after the Tokyo District Court rejected an appeal by prosecutors to reverse its decision to grant bail.
Local television showed Ghosn, who was arrested for the fourth time in early April, leaving the building in a suit and white shirt before climbing into a black car.
His posture was a stark contrast to that of his previous release in early March, when he wore gray work clothes, a blue cap and a mask. One of his lawyers had acknowledged that the plot, intended to disguise Ghosn, had been a failure.
As one of the conditions of the bail granted earlier on Thursday, Ghosn has been separated from his wife.
The Brazilian-born tycoon is barred from contacting Carole Ghosn unless he notifies the court of the time and place he intends to speak to her. The condition was set because the latest allegation involves suspicions of an indirect transfer of Nissan funds to a company where she is president. Carole Ghosn was questioned as a witness in the investigation but not charged.
"I am grateful that bail has been granted," Ghosn said in a statement after his release. However, "restricting communications and contact between my wife and me is cruel and unnecessary," he added, maintaining that he is innocent and that he is committed to "vigorously defending [himself] against these meritless and unsubstantiated accusations."
The decision to limit Ghosn's contact with his wife is expected to spark a new wave of criticism over the workings of Japanese justice. Ghosn's first detention on previous charges lasted 108 days, during which he was barred from contact with his family for two months. "This is a huge human rights issue," said Takashi Takano, one of Ghosn's defense lawyers.
His release will allow his defense team to better prepare for trial on a string of allegations of financial misconduct. The latest charge brought by prosecutors earlier this month is expected to delay the scheduled September start date.
特別背任の罪で追起訴された日産自動車の前会長、カルロス・ゴーン被告(65)が25日夜に保釈されました。 特別背任の罪で22日に追起訴されたゴーン被告を巡っては、25日に東京地裁が保釈保証金5億円で保釈を認める決定をし、ゴーン被告側は保証金を納めました。
Aug 21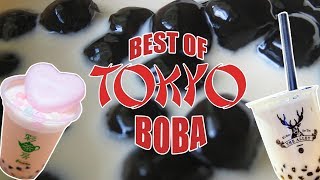 Japan's current bubble tea craze has sent tapioca imports soaring to meet the demand for the drink made with cold milk and tapioca balls.
(Asahi)
Aug 21
Japan has approved shipments of a high-tech material to South Korea for the second time since imposing export curbs last month, two sources told Reuters news agency, ahead of talks between government officials this week to resolve a bitter dispute stemming from their wartime past.
(aljazeera.com)
Aug 21
Up to 3.41 million people, accounting for about 5 percent of Japan's total labor force, are estimated to be working as freelancers, according to a recent survey conducted by the government.
(Japan Times)
Aug 18
Japan will tighten control over foreign investments in domestic companies involved in semiconductors and other high-tech industries by focusing on the purchase of shares that carry voting rights, Nikkei learned Saturday.
(Nikkei)
Aug 10
LCD maker Japan Display has escaped immediate bankruptcy by lining up 80 billion yen ($758 million) in aid from Chinese investors, but the company remains dogged by uncertainty over the long-delayed rescue.
(Nikkei)
Aug 10
Japan's economy grew at a faster-than-expected clip in the second quarter, official data showed on Friday, helped by celebrations to usher in a new imperial era.
(Japan Today)
Aug 10
Earnings season in Japan is highlighting a recent plunge in inbound spending and its impact on drugstore chains, cosmetics makers and department stores previously favored by big-spending Chinese tourists.
(Nikkei)
Aug 09
To much of the world Japan is the home of video games.
(newsonjapan.com)
Aug 08
Japan Post Bank appears set to place a limit on over-the-counter international cash transfers to better address money laundering.
(NHK)
Aug 07
A government panel decided Tuesday to end Saturday delivery for standard mail to deal with a labor shortage at Japan Post Co and a drop in demand due to increased use of the internet.
(Japan Today)
---