A man was found dead Wednesday morning at an imperial burial site on the outskirts of Tokyo after an apparent suicide, police said.
The discovery came as a series of ceremonies took place in Tokyo at the Imperial Palace for the ascension of Emperor Naruhito following Tuesday's abdication of his father, the Emperor Emeritus Akihito.
The man was found dead at the Musashino Imperial Graveyard in Hachioji, where imperial family members — including the great-grandfather and grandfather of Emperor Naruhito — are buried.
A crossbow bolt was embedded in the man's body and a crossbow was found nearby, according to police. The body was in a closed area surrounded by fences where construction work has been underway.
昭和天皇の陵墓がある東京・八王子市の武蔵陵墓地で男性の遺体が見つかりました。胸にはボウガンの矢のようなものが刺さっていて、現場の状況から警視庁は自殺の可能性が高いとみて調べています。
May 26
Temperatures rose across Japan on Saturday to highs usually not seen until the height of summer, causing hundreds of people to be taken to hospitals and prompting the weather agency to issue heatstroke warnings.
(Japan Today)
May 26
Japan's top trade negotiator with the United States has said both sides continue to differ on negotiations for a trade deal, adding that they need to work further to narrow the gap.
(NHK)
May 26
US President Donald Trump is scheduled to spend a full day with Prime Minister Shinzo Abe on Sunday, ahead of their summit on Monday.
(NHK)
May 26
In sumo, rank-and-file wrestler Asanoyama has clinched his first tournament title.
(NHK)
May 25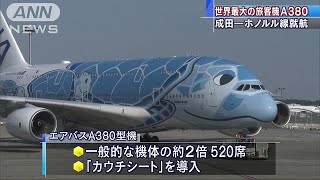 All Nippon Airways debuted flights of a double-decker Airbus A380 from Narita Airport north of Tokyo, bound for Hawaii on Friday.
(NHK)
May 24
The government will no longer use the term "lifelong singles" as a label for people who have not married by age 50, deeming the term inaccurate as Japanese are increasingly tying the knot later in life, officials said Thursday.
(Japan Today)
May 24
Many parts of Japan saw the mercury top 30 degrees Celsius on Thursday. Weather officials are warning of unseasonal high temperatures over the weekend.
(NHK)
May 24
Police in Japan are stepping up security for an upcoming visit by US President Donald Trump.
(NHK)
May 24
Japan's new supercomputer Fugaku is set to begin operations around 2021 with the country aiming to regain the title of building the world's fastest computer, replacing its current supercomputer K, government-backed research institute Riken said Thursday.
(Japan Times)
May 23
Kyoto Prefectural Police have arrested a 23-year-old male Australian national who is suspected of scrawling graffiti in dozens of locations in Kyoto City, reports Fuji News Network (May 22).
(tokyoreporter.com)
---