The rush of travelers returning to Tokyo from the extra-long Golden Week holiday grew Sunday, with traffic jams over 30 km long seen on some parts of expressways, and major airports and railway stations reporting massive crowds.
With people returning to work on Tuesday after the unprecedented 10-day national holiday, bullet trains were full of passengers.
Japan Road Traffic Information Center reported traffic jams of more than 30 km around the Takasaka rest area in Saitama Prefecture, and 20 km around Joban Kashiwa interchange in Chiba Prefecture.
This year's holiday was specially extended to 10 days to celebrate the imperial succession. Emperor Naruhito ascended to the Chrysanthemum Throne on Wednesday, a day after his 85-year-old father became the first Japanese monarch in 202 years to abdicate.
連休を行楽地などで過ごした人たちのUターンラッシュは5日にピークを迎えています。 現在の中央道元八王子バス停付近の映像です。車の量はそれほど多くありません。現時点で目立った渋滞はないということです。渋滞は夕方から各高速道路の上りで起こる見通しです。
May 26
Temperatures rose across Japan on Saturday to highs usually not seen until the height of summer, causing hundreds of people to be taken to hospitals and prompting the weather agency to issue heatstroke warnings.
(Japan Today)
May 26
Japan's top trade negotiator with the United States has said both sides continue to differ on negotiations for a trade deal, adding that they need to work further to narrow the gap.
(NHK)
May 26
US President Donald Trump is scheduled to spend a full day with Prime Minister Shinzo Abe on Sunday, ahead of their summit on Monday.
(NHK)
May 26
In sumo, rank-and-file wrestler Asanoyama has clinched his first tournament title.
(NHK)
May 25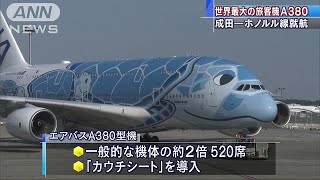 All Nippon Airways debuted flights of a double-decker Airbus A380 from Narita Airport north of Tokyo, bound for Hawaii on Friday.
(NHK)
May 24
The government will no longer use the term "lifelong singles" as a label for people who have not married by age 50, deeming the term inaccurate as Japanese are increasingly tying the knot later in life, officials said Thursday.
(Japan Today)
May 24
Many parts of Japan saw the mercury top 30 degrees Celsius on Thursday. Weather officials are warning of unseasonal high temperatures over the weekend.
(NHK)
May 24
Police in Japan are stepping up security for an upcoming visit by US President Donald Trump.
(NHK)
May 24
Japan's new supercomputer Fugaku is set to begin operations around 2021 with the country aiming to regain the title of building the world's fastest computer, replacing its current supercomputer K, government-backed research institute Riken said Thursday.
(Japan Times)
May 23
Kyoto Prefectural Police have arrested a 23-year-old male Australian national who is suspected of scrawling graffiti in dozens of locations in Kyoto City, reports Fuji News Network (May 22).
(tokyoreporter.com)
---