Japanese Prime Minister Shinzo Abe and US President Donald Trump spoke by phone on Monday about their responses to the recent launches of projectiles by North Korea.
Abe later told reporters that the two leaders discussed North Korea in general, and specifically the projectiles launched by the country on Saturday.
He said Japanese and US experts will work together to determine what the North fired.
Abe noted that President Trump and North Korean leader Kim Jong Un agreed at their summit last year to completely denuclearize the Korean Peninsula.
Abe also said he and Trump believe that the US-North Korea agreement should be swiftly implemented.
Abe added that he would like to arrange a meeting with the North Korean leader, without preconditions, as part of efforts to resolve the issue of Japanese nationals abducted by the North.
Meanwhile, Trump said in a tweet that he and Abe talked about North Korea and trade. The US president described the conversation as "very good."
安倍総理大臣はアメリカのトランプ大統領と電話で会談し、拉致問題の解決に向けて「条件を付けずに金正恩委員長と向き合う」と明言しました。 安倍総理大臣:「(拉致問題解決のために)私自身が金正恩委員長と向き合わなければならない。
May 26
Temperatures rose across Japan on Saturday to highs usually not seen until the height of summer, causing hundreds of people to be taken to hospitals and prompting the weather agency to issue heatstroke warnings.
(Japan Today)
May 26
Japan's top trade negotiator with the United States has said both sides continue to differ on negotiations for a trade deal, adding that they need to work further to narrow the gap.
(NHK)
May 26
US President Donald Trump is scheduled to spend a full day with Prime Minister Shinzo Abe on Sunday, ahead of their summit on Monday.
(NHK)
May 26
In sumo, rank-and-file wrestler Asanoyama has clinched his first tournament title.
(NHK)
May 25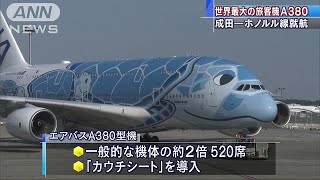 All Nippon Airways debuted flights of a double-decker Airbus A380 from Narita Airport north of Tokyo, bound for Hawaii on Friday.
(NHK)
May 24
The government will no longer use the term "lifelong singles" as a label for people who have not married by age 50, deeming the term inaccurate as Japanese are increasingly tying the knot later in life, officials said Thursday.
(Japan Today)
May 24
Many parts of Japan saw the mercury top 30 degrees Celsius on Thursday. Weather officials are warning of unseasonal high temperatures over the weekend.
(NHK)
May 24
Police in Japan are stepping up security for an upcoming visit by US President Donald Trump.
(NHK)
May 24
Japan's new supercomputer Fugaku is set to begin operations around 2021 with the country aiming to regain the title of building the world's fastest computer, replacing its current supercomputer K, government-backed research institute Riken said Thursday.
(Japan Times)
May 23
Kyoto Prefectural Police have arrested a 23-year-old male Australian national who is suspected of scrawling graffiti in dozens of locations in Kyoto City, reports Fuji News Network (May 22).
(tokyoreporter.com)
---