More than one in 10 houses in Japan don't have anyone living in them, according to a recent survey released by the country's central government.
That means 8.46 million homes are sitting completely vacant right now, up 260,000 from the previous survey just five years ago.
These empty houses are either intended for rental or sale in the future, or they've simply been abandoned with no plans for use. According to the survey, the abandoned homes number 3.47 million, or 13.6 per cent of the nation's total houses. That number is up 9.7 per cent since 2013.
Interestingly, the survey counts holiday homes as vacant housing, which explains why popular tourist destinations have such high rates of vacancy. For instance, the Yamanashi Prefecture, which includes the north of Mount Fuji, sits at 21.3 per cent vacant, while the Nagano Prefecture, which was the site of the 1998 Winter Olympics, sits at 19.5 per cent vacant.
There are several factors contributing to the proliferation of these "ghost houses", but one of the biggest is Japan's recent housing boom. According to the survey, about 950,000 new residences began construction in 2018, up 0.7 per cent from 2017.
This becomes a particularly tricky problem when combined with the massive decline in the country's population. According to government figures, only 921,000 babies were born in Japan in 2018, down 25,000 from the previous year. This also marks the third year running that the figure has been below one million.
Meanwhile, the number of deaths in 2018 was 1.37 million, making the total natural population decline 448,000 for the year. As these figures suggest, Japan's population is ageing at a rapid pace.
Aug 21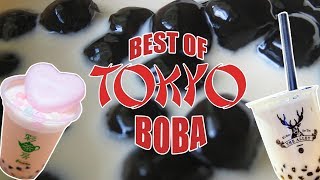 Japan's current bubble tea craze has sent tapioca imports soaring to meet the demand for the drink made with cold milk and tapioca balls.
(Asahi)
Aug 21
Japan has approved shipments of a high-tech material to South Korea for the second time since imposing export curbs last month, two sources told Reuters news agency, ahead of talks between government officials this week to resolve a bitter dispute stemming from their wartime past.
(aljazeera.com)
Aug 21
Up to 3.41 million people, accounting for about 5 percent of Japan's total labor force, are estimated to be working as freelancers, according to a recent survey conducted by the government.
(Japan Times)
Aug 18
Japan will tighten control over foreign investments in domestic companies involved in semiconductors and other high-tech industries by focusing on the purchase of shares that carry voting rights, Nikkei learned Saturday.
(Nikkei)
Aug 10
LCD maker Japan Display has escaped immediate bankruptcy by lining up 80 billion yen ($758 million) in aid from Chinese investors, but the company remains dogged by uncertainty over the long-delayed rescue.
(Nikkei)
Aug 10
Japan's economy grew at a faster-than-expected clip in the second quarter, official data showed on Friday, helped by celebrations to usher in a new imperial era.
(Japan Today)
Aug 10
Earnings season in Japan is highlighting a recent plunge in inbound spending and its impact on drugstore chains, cosmetics makers and department stores previously favored by big-spending Chinese tourists.
(Nikkei)
Aug 09
To much of the world Japan is the home of video games.
(newsonjapan.com)
Aug 08
Japan Post Bank appears set to place a limit on over-the-counter international cash transfers to better address money laundering.
(NHK)
Aug 07
A government panel decided Tuesday to end Saturday delivery for standard mail to deal with a labor shortage at Japan Post Co and a drop in demand due to increased use of the internet.
(Japan Today)
---