The Defense Ministry has retrieved part of the flight data recorder from a F-35A stealth fighter that went missing last month, but it was heavily damaged and also did not include a storage device to record speed and altitude data, Defense Minister Takeshi Iwaya told reporters Tuesday.
The discovery on the sea floor, the exact location of which has been withheld for security reasons, is therefore unlikely to help determine the cause of the crash.
What looked like some parts of the stealth fighter — which cost more than ¥10 billion — were also spotted on the sea floor, about 1,500 meters below the surface. The Defense Ministry plans to salvage them, said a public relations officer with the Air Self-Defense Force in Tokyo.
The F-35A stealth fighter went missing on April 9 about 135 kilometers east of Misawa Air Base in Aomori Prefecture, during a combat exercise together with other three F-35As.
The pilot, Maj. Akinori Hosomi, has yet to be found.
The crash of the F-35A, which was made by U.S. firm Lockheed Martin and assembled by Mitsubishi Heavy Industries. Ltd., is believed to have been the first in the world for that particular model, drawing much attention from military analysts around the world as a result.
岩屋防衛大臣は先月9日に墜落した航空自衛隊のステルス戦闘機F35Aの事故に関し、現場付近の海底でフライトレコーダーの一部を発見したことを明らかにしました。 岩屋防衛大臣:「(フライトレコーダーの)全部が発見されているわけではありませんので、かなりだから損傷が激しいのかなと。
May 26
Temperatures rose across Japan on Saturday to highs usually not seen until the height of summer, causing hundreds of people to be taken to hospitals and prompting the weather agency to issue heatstroke warnings.
(Japan Today)
May 26
Japan's top trade negotiator with the United States has said both sides continue to differ on negotiations for a trade deal, adding that they need to work further to narrow the gap.
(NHK)
May 25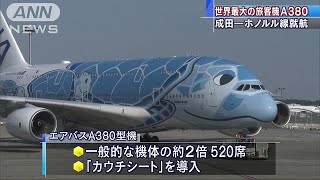 All Nippon Airways debuted flights of a double-decker Airbus A380 from Narita Airport north of Tokyo, bound for Hawaii on Friday.
(NHK)
May 24
Many parts of Japan saw the mercury top 30 degrees Celsius on Thursday. Weather officials are warning of unseasonal high temperatures over the weekend.
(NHK)
May 23
Kyoto Prefectural Police have arrested a 23-year-old male Australian national who is suspected of scrawling graffiti in dozens of locations in Kyoto City, reports Fuji News Network (May 22).
(tokyoreporter.com)
May 23
The International Olympic Committee says boxing is set to maintain its place in the 2020 Tokyo Games, but that the sport's international association should be excluded from organizing the events due to a number of problems.
(NHK)
May 23
Junnosuke Taguchi, a former member of Japanese boy band KAT-TUN, was arrested Wednesday on suspicion of possessing marijuana, the Narcotics Control Department said.
(Japan Times)
May 22
Tokyo DisneySea has begun its largest expansion project ever.
(NHK)
May 22
A Japanese government committee has decided on the route of a parade scheduled for October to celebrate the enthronement of Emperor Naruhito.
(NHK)
May 22
The Supreme Court and other legal professionals in Japan have hosted a symposium to mark the tenth anniversary of the introduction of the country's lay judge system.
(NHK)
---