The transport ministry is boosting efforts to attract superyachts, owned by wealthy foreign individuals, to Japan in the hope that their port calls bring a major boost to the country's economy.
The ministry hopes that visits by superyachts, or large cruisers with a length of 24 meters or more, will help revitalize regional communities.
The ministry has been working with other government agencies to secure space for berthing facilities for the yachts and to identify ways to make their port call procedures more efficient, aiming to implement such measures before the 2020 Tokyo Olympics and Paralympics, officials said.
The number of superyachts has been increasing in recent years, standing at slightly below 10,000 worldwide in 2018. The superyacht market is expected to grow further.
While ports in countries in or along the Caribbean and Mediterranean seas are popular anchorage sites, only 10 superyachts visited Japan in 2018. Fifteen to 20 superyachts are expected to make port calls in the nation in 2019.
To achieve its aims Japan must secure quays for use by superyachts, to encourage long stays, and increase efficiency in customs procedures as well as inward and outward clearance.
Dec 06
The Japanese government approved 13.2 trillion yen ($121 billion) worth of public stimulus spending on Thursday, with the economy due for a total infusion of 26 trillion yen if private-sector and other outlays are factored in.
(Nikkei)
Dec 06
In a country where customer service is a point of pride, Amazon Japan is challenging the status quo by daring to leave packages at the door.
(Nikkei)
Dec 06
The Niigata District Court on Wednesday sentenced a 25-year-old man to life in prison for the sexual assault and murder of a 7-year-old schoolgirl last year.
(Japan Times)
Dec 06
Police in Saitama City have arrested a 51-year-old Iranian man on suspicion of killing his 50-year-old Iranian ex-wife in a park.
(Japan Today)
Dec 06
Tokyo 2020 organizers said on Thursday two more Olympic events, the triathlon and equestrian cross-country, have been rescheduled to earlier start times to combat the expected sweltering summer heat.
(Japan Today)
Dec 06
A senior member of a splinter group from Japan's largest crime syndicate has been arrested for allegedly shooting a member of the parent group in Kobe in August amid a gang feud, police said.
(Japan Today)
Dec 06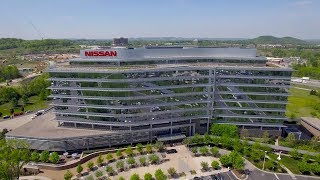 Nissan Motor Co. is making its U.S. factory and office employees take two days off without pay amid slumping sales.
(Japan Times)
Dec 06
As fireworks light up the winter night, scores of men, women and teenagers crying "washoi, washoi" haul the last of six towering, lantern-covered floats up a small hill and into the town center, the culminating moment of a Shinto festival that has evolved from a harvest thanksgiving into a once-a-year meeting between two local gods.
(Japan Today)
Dec 06
Afghan police say gunmen who killed a prominent Japanese doctor on Wednesday may have had a strong intent to kill, as they fired automatic rifles several times at him.
(NHK)
Dec 06
Dentsu Inc said Thursday it has again received a warning from labor authorities over its illegal overtime practices.
(Japan Today)
---