South Korea's military says North Korea apparently fired two short-range missiles that flew a maximum of 420 kilometers and fell into the Sea of Japan.
The South's Joint Chiefs of Staff has announced that the North launched two projectiles in an easterly direction from a site near Kusong in North Phyongan Province on Thursday.
The South Korean military says the first one fired at around 4:29 p.m. flew more than 420 kilometers and the second launched 20 minutes later flew more than 270 kilometers.
South Korean media say both reached an altitude of more than 50 kilometers and came down in the Sea of Japan.
The South Korean military corrected its earlier analysis that at least one projectile was fired from Sino-ri where experts say there is a missile development stronghold. Kusong is about 40 kilometers northwest of Sino-ri.
On Saturday, Pyongyang fired more than 20 projectiles from the east coast city of Wonsan. Some of them are believed to have flown about 240 kilometers.
North Korea said it then fired a long-range rocket system and a tactical guided weapon as part of drills.
But some experts say the weapons launched on Saturday are likely to have included ballistic missiles. A ballistic missile launch by the North could violate UN Security Council resolutions.
The South Korean military has not said the latest launch involved ballistic missiles. It is analyzing with its US counterpart what were fired this time.
May 26
Temperatures rose across Japan on Saturday to highs usually not seen until the height of summer, causing hundreds of people to be taken to hospitals and prompting the weather agency to issue heatstroke warnings.
(Japan Today)
May 26
Japan's top trade negotiator with the United States has said both sides continue to differ on negotiations for a trade deal, adding that they need to work further to narrow the gap.
(NHK)
May 26
US President Donald Trump is scheduled to spend a full day with Prime Minister Shinzo Abe on Sunday, ahead of their summit on Monday.
(NHK)
May 26
In sumo, rank-and-file wrestler Asanoyama has clinched his first tournament title.
(NHK)
May 25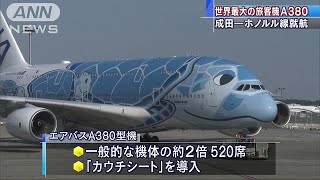 All Nippon Airways debuted flights of a double-decker Airbus A380 from Narita Airport north of Tokyo, bound for Hawaii on Friday.
(NHK)
May 24
The government will no longer use the term "lifelong singles" as a label for people who have not married by age 50, deeming the term inaccurate as Japanese are increasingly tying the knot later in life, officials said Thursday.
(Japan Today)
May 24
Many parts of Japan saw the mercury top 30 degrees Celsius on Thursday. Weather officials are warning of unseasonal high temperatures over the weekend.
(NHK)
May 24
Police in Japan are stepping up security for an upcoming visit by US President Donald Trump.
(NHK)
May 24
Japan's new supercomputer Fugaku is set to begin operations around 2021 with the country aiming to regain the title of building the world's fastest computer, replacing its current supercomputer K, government-backed research institute Riken said Thursday.
(Japan Times)
May 23
Kyoto Prefectural Police have arrested a 23-year-old male Australian national who is suspected of scrawling graffiti in dozens of locations in Kyoto City, reports Fuji News Network (May 22).
(tokyoreporter.com)
---