Tokyo's busy Shibuya district has decided to ban drinking alcohol on some streets during the Halloween season, officials said Monday.
The prohibition applying to outdoor areas around Shibuya Station will be introduced possibly this fall following a number of incidents last year, including the overturning of a small truck that led to the arrests of several men in their 20s.
A total of more than 300,000 people, mostly aged from their late teens to their 30s, joined by both Japanese and foreigners clad in costumes, crowded around Shibuya's iconic scramble crossing on Halloween last Oct. 31 and the weekend prior, according to Tokyo police.
A panel was set up by Shibuya Ward to discuss what to do with escalating pranks in public spaces in the district, one of the capital's major entertainment areas, during the annual celebration, which started to become popular in Japan in the 2000s.
路上での飲酒禁止を盛り込んだ条例制定を目指します。 東京の渋谷駅周辺では去年、ハロウィーン前の週末に軽トラックが横転させられたり、飲酒などによるトラブルが相次ぎました。
Jun 04
Two Yomiuri Giants players have tested positive for the novel coronavirus, the Central League team announced Wednesday, casting a shadow over Nippon Professional Baseball's plan to start the 2020 season on June 19.
(Japan Today)
Jun 04
Japan has reported 31 new confirmed COVID-19 cases with the total reaching 17,031, according to the latest figures from the health ministry and local authorities on Wednesday.
(china.org.cn)
Jun 04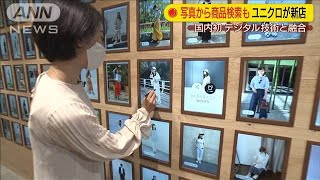 Japanese casual clothing chain Uniqlo will open a new outlet Friday in Tokyo's Harajuku neighborhood, marking a homecoming eight years in the making to the city's vibrant hub for youth fashion.
(Nikkei)
Jun 03
Japan's Prime Minister Abe Shinzo has effectively given up on plans to change the start of the nation's school year from April to September.
(NHK)
Jun 03
A hearing at a Tokyo court was suspended for hours on Tuesday after defense lawyers refused to wear face masks.
(NHK)
Jun 03
Japan approved Tuesday a PCR coronavirus test using saliva, which is much safer and easier compared with the currently dominant method, which collects mucus from the back part of the nose.
(Japan Times)
Jun 03
Experts in Japan are calling on people to use face masks cautiously in the summer when the risk of heatstroke increases.
(NHK)
Jun 02
Japan is considering easing entry bans on people from four Asia-Pacific countries where coronavirus infections are now apparently under control.
(NHK)
Jun 02
Regulations to protect workers in Japan from abusive bosses and colleagues took effect Monday to criticism that it only provides a road map to desk-bound bullies.
(Nikkei)
Jun 02
Many tourist spots across Japan reopened Monday, a week after the full lifting of a state of emergency, with precautions in place against the novel coronavirus amid growing concern over a second wave of infections.
(Kyodo)
---