A UNESCO advisory panel has recommended adding two ancient tumulus clusters in western Japan, including the country's largest keyhole-shaped mound named after an emperor, to the World Cultural Heritage list, a Japanese government official said Tuesday.
Among the sites is the Emperor Nintoku mausoleum in Osaka Prefecture, officially called Daisen Kofun. It is one of the three largest mounded tombs in the world, together with the Mausoleum of the First Qin Emperor in China and the Great Pyramid of Giza in Egypt.
Listing of the sites, collectively called Mozu-Furuichi tumulus clusters, is expected to be officially approved at a meeting in Azerbaijan from June 30 to July 10 of the World Heritage Committee of the U.N. Educational, Scientific and Cultural Organization.
If registered, the total number of world heritage sites in Japan will increase to 23 -- 19 cultural and four natural sites.
The Japanese government has sought the listing of 49 tombs built between the late fourth and the late fifth centuries, which vary in size and shape.
大阪府にある『百舌鳥・古市古墳群』が世界遺産に登録される見通しとなった。古墳群の中核をなす日本最大の前方後円墳『大山古墳』は、江戸時代には仁徳天皇の墓だとされていたが、実際に誰が埋葬されているかはわかっていない。
May 26
Temperatures rose across Japan on Saturday to highs usually not seen until the height of summer, causing hundreds of people to be taken to hospitals and prompting the weather agency to issue heatstroke warnings.
(Japan Today)
May 26
Japan's top trade negotiator with the United States has said both sides continue to differ on negotiations for a trade deal, adding that they need to work further to narrow the gap.
(NHK)
May 26
US President Donald Trump is scheduled to spend a full day with Prime Minister Shinzo Abe on Sunday, ahead of their summit on Monday.
(NHK)
May 26
In sumo, rank-and-file wrestler Asanoyama has clinched his first tournament title.
(NHK)
May 25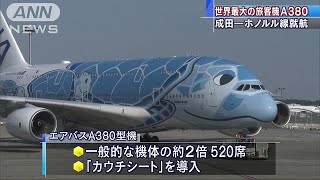 All Nippon Airways debuted flights of a double-decker Airbus A380 from Narita Airport north of Tokyo, bound for Hawaii on Friday.
(NHK)
May 24
The government will no longer use the term "lifelong singles" as a label for people who have not married by age 50, deeming the term inaccurate as Japanese are increasingly tying the knot later in life, officials said Thursday.
(Japan Today)
May 24
Many parts of Japan saw the mercury top 30 degrees Celsius on Thursday. Weather officials are warning of unseasonal high temperatures over the weekend.
(NHK)
May 24
Police in Japan are stepping up security for an upcoming visit by US President Donald Trump.
(NHK)
May 24
Japan's new supercomputer Fugaku is set to begin operations around 2021 with the country aiming to regain the title of building the world's fastest computer, replacing its current supercomputer K, government-backed research institute Riken said Thursday.
(Japan Times)
May 23
Kyoto Prefectural Police have arrested a 23-year-old male Australian national who is suspected of scrawling graffiti in dozens of locations in Kyoto City, reports Fuji News Network (May 22).
(tokyoreporter.com)
---