A UNESCO advisory panel has recommended adding two ancient tumulus clusters in western Japan, including the country's largest keyhole-shaped mound named after an emperor, to the World Cultural Heritage list, a Japanese government official said Tuesday.
Among the sites is the Emperor Nintoku mausoleum in Osaka Prefecture, officially called Daisen Kofun. It is one of the three largest mounded tombs in the world, together with the Mausoleum of the First Qin Emperor in China and the Great Pyramid of Giza in Egypt.
Listing of the sites, collectively called Mozu-Furuichi tumulus clusters, is expected to be officially approved at a meeting in Azerbaijan from June 30 to July 10 of the World Heritage Committee of the U.N. Educational, Scientific and Cultural Organization.
If registered, the total number of world heritage sites in Japan will increase to 23 -- 19 cultural and four natural sites.
The Japanese government has sought the listing of 49 tombs built between the late fourth and the late fifth centuries, which vary in size and shape.
大阪府にある『百舌鳥・古市古墳群』が世界遺産に登録される見通しとなった。古墳群の中核をなす日本最大の前方後円墳『大山古墳』は、江戸時代には仁徳天皇の墓だとされていたが、実際に誰が埋葬されているかはわかっていない。
Jun 04
Two Yomiuri Giants players have tested positive for the novel coronavirus, the Central League team announced Wednesday, casting a shadow over Nippon Professional Baseball's plan to start the 2020 season on June 19.
(Japan Today)
Jun 04
Japan has reported 31 new confirmed COVID-19 cases with the total reaching 17,031, according to the latest figures from the health ministry and local authorities on Wednesday.
(china.org.cn)
Jun 04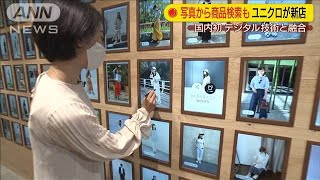 Japanese casual clothing chain Uniqlo will open a new outlet Friday in Tokyo's Harajuku neighborhood, marking a homecoming eight years in the making to the city's vibrant hub for youth fashion.
(Nikkei)
Jun 03
Japan's Prime Minister Abe Shinzo has effectively given up on plans to change the start of the nation's school year from April to September.
(NHK)
Jun 03
A hearing at a Tokyo court was suspended for hours on Tuesday after defense lawyers refused to wear face masks.
(NHK)
Jun 03
Japan approved Tuesday a PCR coronavirus test using saliva, which is much safer and easier compared with the currently dominant method, which collects mucus from the back part of the nose.
(Japan Times)
Jun 03
Experts in Japan are calling on people to use face masks cautiously in the summer when the risk of heatstroke increases.
(NHK)
Jun 02
Japan is considering easing entry bans on people from four Asia-Pacific countries where coronavirus infections are now apparently under control.
(NHK)
Jun 02
Regulations to protect workers in Japan from abusive bosses and colleagues took effect Monday to criticism that it only provides a road map to desk-bound bullies.
(Nikkei)
Jun 02
Many tourist spots across Japan reopened Monday, a week after the full lifting of a state of emergency, with precautions in place against the novel coronavirus amid growing concern over a second wave of infections.
(Kyodo)
---